Posted by Bill Rice - 08/25/15 at 08:08:10 am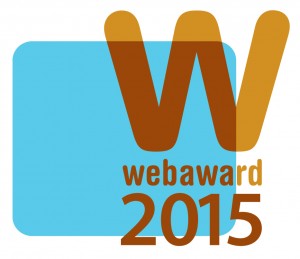 Winners of the 19th annual WebAward Competition will be publicly announced on the award program website on September 2, 2015. At this time, the Web Marketing Association will announce the Best of Show winner as well as Top Agency winner. In addition, we will announce the 96 Best of Industry winners as well as the Outstanding Websites and Standard of Excellence winners.
Posted by Bill Rice - 10/23/14 at 10:10:10 am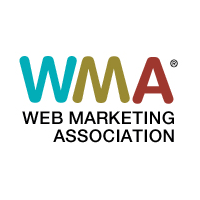 MobileWebAwards – The MobileWebAward's Call for Entries has ended and the judging is now underway. We expect the winners to be announced in early December. Good luck to all who entered!
WebAwards – The winners of the 18th annual WebAwards should be receiving their physical awards very soon if they have not done so already. Awards that were ordered will begin production as soon as the initial awards are shipped.
Internet Advertising Competition – the 13th annual IAC Award website is currently being updated to an entirely new design. The Call for Entries will begin the first week of November.
Posted by Bill Rice - 08/26/14 at 10:08:00 am
Posted by Bill Rice - 05/31/14 at 12:05:00 pm
The Web Marketing Association has extend the entry deadline for the 18th annual WebAward competition until Friday, June 13th. This is also the date all entry editing must be completed by as the judging will then begin. However, all entries submitted after the initial deadline of May 30. 2014 will be subject to a late fee as mandated by our guidelines.
Posted by Bill Rice - 05/19/14 at 12:05:00 pm
There are only two weeks left to enter the 18th annual WebAward Competition for Website Development. Entries are accepted from all over the world and compete in 96 different industry categories.
Few Website award programs recognize the individual achievement behind the creation of today's top web sites the way we do at the Web Marketing Association. We believe it is important to recognize the people and organizations responsible for developing some of the most effective and best web sites on the Internet today. It's a great morale builder.
Whether you enter this website award to help impress your clients, impress your boss, justify your interactive budget, create an Internet marketing opportunity, or receive valuable feedback regarding the status of your own website development efforts, you will be impressed with how easy it is to enter. When you enter the WebAwards, you also will experience how exciting it can be to win the recognition you deserve!
Enter today at www.webaward.org
Posted by Bill Rice - 05/08/14 at 11:05:00 am
Posted by Bill Rice - 05/08/14 at 11:05:00 am
AGENCY (Number of Awards)
Biggs|Gilmore – 24
TravelClick – 24
SapientNitro – 15
Sabre Hospitality Solutions – 15
BGT Partners – 15
TMP Worldwide – 15
CareTech Solutions – 11
Cuker Interactive – 10
Webmonster.com – 9
Nebo – 9
Positioner SA – 8
4SPOTS – 7
Atlantic BT – 7
Roundarch Isobar – 7
TopSpot Internet Marketing – 6
RED Interactive Agency – 6
Miles – 6
Red Clay Interactive – 6
HeBS Digital – 6
Risdall Marketing Group was named Top Agency at the 2013 WebAward ompetition, taking home 37 WebAwards. This is the second time Risdall has won the Top Agency WebAward. The Top Agency award is given to recognize the consistently outstanding development going on at interactive firms.
In the 2014 WebAwards competition, agencies and companies will again compete not only for the Top Agency Award, but also for the Outstanding Website Developer Award.
Enter today and win the recognition you deserve.
Posted by Bill Rice - 03/10/14 at 08:03:00 am
Posted by Bill Rice - 08/13/13 at 08:08:00 am
Interactivity

Ease of Use
Posted by Bill Rice - 08/01/13 at 08:08:00 am
Each organization that wins 5 or more MobileWebAwards will be awarded an Outstanding Mobile Interactive Developer trophy.
The 2013 MobileWebAwards are sponsored by the following leading organizations: BGT Partners, PR Newswire, Burst Media, MycroBurst, EContent Magazine, ExactTarget, ad:tech conferences, Internet World UK, SES Conferences, Webmaster Radio, and Website Magazine. The Web Marketing Association thanks these companies for their commitment to the entire online marketing community.
Powered by WordPress with GimpStyle Theme design by Horacio Bella.
Entries and comments feeds. Valid XHTML and CSS.