Posted by Bill Rice - 09/18/17 at 08:09:28 am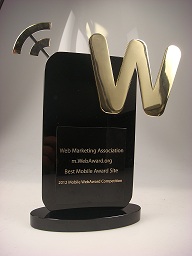 Two weeks remain to enter the Web Marketing Association's 6th annual international MobileWebAward competition. The deadline for entry is Wednesday, September 29, 2017.  This award program recognizes the individual and team achievements of Web professionals all over the world who create and maintain the best mobile Websites and the best mobile applications.  The entry form and complete information can be found at the competition website. Enter your best mobile work today and get the recognition you deserve!
Posted by Bill Rice - 09/11/17 at 11:09:29 am
The MobileWebAward Awards evaluates today's best mobile websites optimized and mobile applications. Here are some of the specific industries we cover in the 2017 award program:
| Advertising | Advocacy | Airline | Application Service Provider | Architecture | Arts | Associations | Automobile | B2B | Bank | Beverage | Biotechnology | Blog | Broadcasting | Catalog | Computer: Hardware | Computer: Software | Construction | Consulting | Consumer Goods | Credit Union | Design | Directory or Search Engine | Diversified Business | Education | Electronics | Email | Employment | Energy | Entertainment | Environmental | Events | E-Zine | Faith-based | Family | Fashion or Beauty | Financial Services | Food Industry | Game Site | Gay/Lesbian | General Interest | Government | Health Care | Healthcare Provider | Home Building | Hotel and Lodging | Information Services | Insurance | Interactive Services | International Business | Internet Service Provider | Intranet | Investor Relations | Investment | Legal | Leisure | Magazine | Marketing | Manufacturing | Media | Medical | Medical Equipment | Military | Mobile | Movie | Music | Mutual Fund | News | Newspaper | Non-Profit | Other | Pharmaceuticals | Photography | Political | Portal | Professional Services | Public Relations | Publishing | Radio | Real Estate | Regional | Restaurant | Retail | School | Science | Shopping | Small Business | Social Network | Sports | Technology | Telecommunication | Toy & Hobby | Transportation | Travel | TV | University
Posted by Bill Rice - 09/08/17 at 11:09:30 am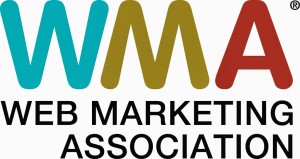 The 21st annual international WebAward Competition for Website Development's judging is now complete and the Winners have been posted to the competition website.
The 6th annual MobileWebAwards is now accepting entries and the deadline for entry is September 29th.
Our 16th annual Internet Advertising Competition will be accepting entries for the 2017 program starting in November, 2017 with a late January 2018 deadline.
Posted by Bill Rice - 09/07/17 at 09:09:28 am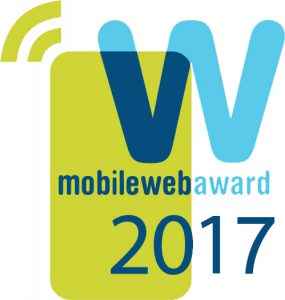 The Web Marketing Association is pleased to announce the winners of its 21th annual WebAward Competition for Web site development. Entries from 52 countries were adjudicated in 96 industry categories during this year's competition. Entries were judged on design, copy writing, innovation, content, interactivity, navigation, and use of technology.
A complete list of the winning sites can be found at the WebAward Web site at www.webaward.org.
Best of Show
The 2016 Best of Show WebAward is presented to [D³] Digital Design + Development, Hilton for their outstanding work on Waldorf Astoria Beverly Hills – At The Center of Extraordinary.  The site was also recognized as Best Hotel and Lodging Website.
[D³] built a property site for the new Waldorf Astoria Beverly Hills with the use of monochromatic colors, beautiful photography and typography, blended into a simple, sophisticated vibe. They focused on the architecture of the hotel and used it as a focal element to portray both the Beverly Hills culture and high-end quality. The result is a beautiful, clean website, rich with vibrant imagery that evokes all the feelings of a luxurious stay in Beverly Hills.
Top Agency
Scorpion was named Top Agency at the 2017 WebAward Competition, taking home 38 WebAwards this year. The Top Agency Award is given to recognize the consistently outstanding development going on at interactive firms.  Since being founded in 2001, Scorpion has become known throughout the industry for pushing boundaries—for making websites with technology that have never been seen before, for achieving results other companies thought were impossible. That passion for innovation and dedication to their clients has resulted in their team earning countless recognitions throughout the years, for our designs, for our results, and for the relationships that we have built with our clients. From receiving the Google Customer Satisfaction Champion award to winning hundreds of website design awards, they are proud of each and every honor. Not just for the award itself (although those are nice, too), but for what it means: their hard work, their commitment, and their drive. The agency was recognized in the 2017 WebAwards with Best Automobile Website, Best Healthcare Provider Website, Best Medical Website, Best Professional Services Website, 8 Outstanding Website WebAwards and 26 Standard of Excellence WebAwards.
Outstanding Website Developers
Ten agencies or companies were also recognized as Outstanding Website Developer for winning six or more WebAwards in 2017. They include:
AGENCY (Number of Awards)
TMP Worldwide 22
TravelClick 17
Nebo 10
Miles 8
Postali LLC 8
UP Hotel Internet Marketing 7
WSI 7
Sabre Hospitality Solutions 7
BrandExtract 7
TopSpot Internet Marketing 6
Competition format
The competition was judged by a team of independent Internet professionals representing a variety of relevant disciplines of Web site development. Judges included members of the media, advertising executives, site designers, creative directors, corporate marketing executives, content providers and webmasters.
The WebAward competition format allows Web sites to compete head to head with other sites within their industry to win the Best of Industry award.  Entries also compete against a standard of excellence to win Outstanding Website and Standard of Excellence WebAwards.  Each site is judged on seven different criteria and earns a score between 0 and 70 points.  The highest score in a given category wins Best of Industry for that category. If the remaining entries receive a score of 60 or greater, they receive the Outstanding Web site award. Entries that score higher than their industry average and below 59.9 receive the Standard of Excellence.
The 2017 WebAwards are sponsored by the following leading organizations: PR.com, EContent Magazine, iContact, SEO, Inc. and Website Magazine.
Posted by Bill Rice - 09/05/17 at 08:09:50 am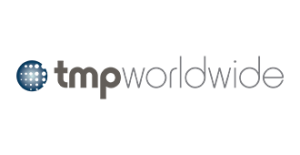 The Web Marketing Association will also recognize the interactive agency winning the most awards in the MobileWebAward competition with the "Top Interactive Agency" Award this year.
TMP Worldwide was named Top Interactive Agency for the 2016 MobileWebAwards competition. They received 11 awards, including: Best of Show Mobile Website, Best Employment Mobile Website, Best Marketing Mobile Website, Best Technology Mobile Website and 9 Outstanding Mobile Website Awards.
Enter the MobileWebAwards and be recognized for your best work.
Posted by Bill Rice - 09/01/17 at 08:09:43 am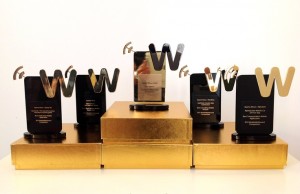 There is only one month left before the Sept 29th entry deadline for the Web Marketing Association's international MobileWebAward competition.    If you want to boast about having "award winning" mobile apps and websites, this is the award you need to win! This award program recognizes the individual and team achievements of Web professionals all over the world who create and maintain the best responsive and mobile Websites and the best mobile applications.  The entry form and complete information can be found at www.mobile-webaward.org. Enter your best mobile work today and get the recognition you deserve!
Posted by Bill Rice - 08/28/17 at 11:08:56 am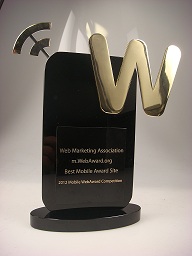 The MobileWebAward's Best of Industry statue is reminiscent of a personal digital device, it could be yesterday's smart phone, today's tablet, or tomorrow's device.  It is crafted of fine jet black crystal with the iconic "W" accent in 24kt plated gold and personalized with your award information.  The award is entirely hand crafted by, Society Awards, the makers and designers of other notable award programs such as the Golden Globes, Emmys, MTV VMAs, and CLIOs to name a few, and presented in its own custom gift box.
To receive one of these fine trophies, you have to earn it. Enter the 2017 MobileWebAwards and have one of these fine trophies sitting in your office.
Posted by Bill Rice - 08/27/17 at 08:08:59 am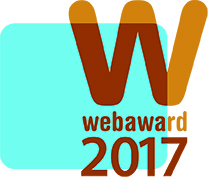 Winners of the 21st annual WebAward Competition will be publicly announced on the award program website on September 7, 2017. At this time, the Web Marketing Association will announce the Best of Show winner as well as Top Agency winner. In addition, we will announce the 96 Best of Industry winners as well as the Outstanding Websites and Standard of Excellence winners.
Posted by Bill Rice - 08/22/17 at 10:08:53 am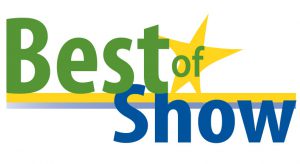 Each year the MobileWebAward competition's highest honor, the "Best of Show," will be given to the one best mobile website and one best mobile app that the judges believe represents the pinnacle of outstanding achievement in Web development.
TMP Worldwide won Best of Show Mobile Website for Unexpected Accenture – You View, which also was recognized as Best Employment Mobile Website. Unexpected Accenture – You View's goal is to get people excited about a career in technology by bringing case studies to life through the people who worked on them.
Ormco Corporation won Best of Show Mobile Application for Bethany Hamilton Damon™ Smile Emoji Keyboard, which also was awarded Best Mobile Mobile Application. The Bethany Hamilton Damon Smile Emoji keyboard is the first app that supports teens and adults undergoing orthodontic treatment by leveraging the power of mobile messaging apps to enhance the power of self-confidence.
Is your company's mobile offering up for "Best of Show" this year? The only way is to enter at the MobileWebAward website!
Posted by Bill Rice - 08/14/17 at 07:08:37 am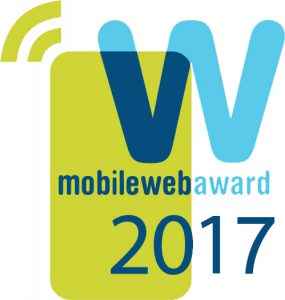 The Web Marketing Association's MobileWebAwards competition is currently accepting entries and is looking for additional qualified judges to help adjudicate this year's award program.  This award program recognizes the individual and team achievements of Web professionals all over the world who create and maintain the best mobile websites and the best mobile applications.   The Competition Web site is located at http://www.mobile-webaward.org and the deadline for entry is September 29, 2016.
To nominate yourself or someone within your organization, please complete the Judge's Nomination Form. Mobile development professionals selected as judges will be contacted during the first week of October.
"Since 1997, the WebAwards have helped define the standards for website development. The MobileWebAwards are doing the same for responsive websites, mobile-specific websites and apps designed for mobile devices," said William Rice, president of the Web Marketing Association.  "Smartphones and tablet computer use continues to explode and companies are racing to be allow users to connect and interact with them using mobile devices. We are looking for individuals who have direct experience developing for the expanding mobile platform. Our judges must have an in-depth understanding of the current state-of-the-art in mobile development, an eye for a well-designed interface and the objectivity to score entries according to a predefined set of criteria".
Judging for the MobileWebAwards will take place in Mid-October, 2017, and winners will be notified by e-mail one week prior to the general announcement of winners in December, 2017. Judges will consist of a select group of Internet advertising professionals with an in-depth understanding of the current state-of-the-art in mobile website design and mobile application development. Past competition judges have included top executives from leading corporations, institutions and media organizations such as Ogilvy Interactive, R/GA , Saatchi & Saatchi, Blattner Brunner, Sun Microsystems, National Cable & Telecom Association, Refinery, Euro RSCG,  A&E Television Networks, New York Post Interactive, Ernst & Young , J. Walter Thompson, Xerox, Art Institute of Pittsburgh, and Aristotle.
Entries will be accepted in both the Mobile Website and the Mobile Application formats. Entries will be judged on seven criteria:
Interactivity
Ease of Use
Use of the medium
"Judging an award show like the MobileWebAwards is a great way to share your experience and expertise with the mobile development community, said Rice. "It is an honor and an important responsibility when you are chosen to participate as a judge. You are helping to set the standard for award winning advertising throughout the Web".
Powered by WordPress with GimpStyle Theme design by Horacio Bella.
Entries and comments feeds. Valid XHTML and CSS.