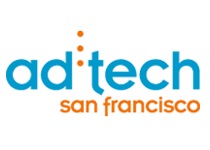 Win a free full conference pass to ad:tech San Francisco (May 20-21, 2015) from the Web Marketing Association. ad:tech brings together the digital marketing industry's brightest minds to share tactics, strategies and insights to apply as soon as you're back in the office. With tracks covering all of the hottest topics, you're sure to leave the show with relevant and practical tools to help propel your business. 2015 IAC Award Best of Show winners will also be announced at this event!
Enter the ad:tech Conference drawing here!
Deadline to enter is April 22, 2015. Winner will be notified by email.