Posted by Bill Rice - 11/16/19 at 11:11:20 am
Founded in 1997, Imarc is a full-service digital agency with a strong focus on web, mobile, and custom application solutions. Imarc's talented team of 50+ strategists, UX engineers, designers, developers, writers, and business and marketing experts, are skilled in building complex applications from ideation through development. With over 350 diverse clients, Imarc has spearheaded a variety of projects for B2B and B2C clients in a variety of industries including cybersecurity, technology, legal, education, healthcare, accounting, manufacturing, cannabis, and startups. The applications that Imarc has built range from digital asset managers, HR tools, public-facing websites and, as showcased by their latest awards, intranets to help increase employee engagement, efficiency, and productivity.
Imarc's latest award-winning intranet was built for Infor, a leading cloud-software provider delivering enterprise software solutions for companies worldwide, across 20 industries. After redesigning and developing Infor's public-facing website in 2018, Imarc worked with the Infor team to improve the user experience and visual design of their intranet, TeamInfor.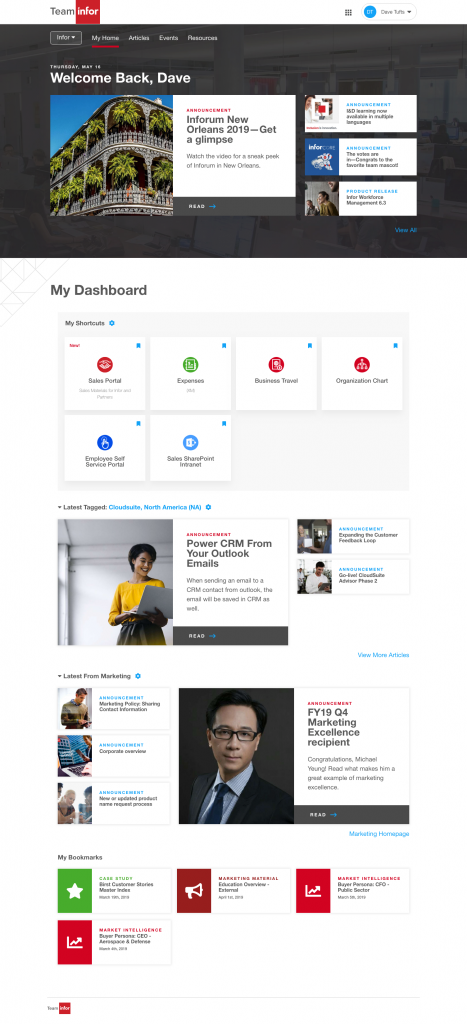 Built as a custom application using Laravel, TeamInfor creates a unique, personalized experience for each user. First-time users are presented with information that helps guide them through TeamInfor, which features a customizable dashboard with bookmarks for external tools; a powerful, elastic search that queries thousands of resources; and the ability to promote featured content, and save resources. Within one week of launch, more than half of Infor's employees had logged in and customized their user experience.
The new intranet serves as a digital hub for the organization. It delivers a consistent tone that is aligned with Infor's refreshed corporate brand and consolidates the intranet and sales portal. This allows for easy access to internal business systems, helping both new and long-time employees find department-specific content and enabling the sales team to search through the thousands of resources they use to help turn prospects into customers. Since it is organized by both department and based on geographic location and role, TeamInfor delivers fresh and relevant information and promotes the awareness of new sales and marketing resources. It also allows users to explore each of the company's departments by browsing the latest news, resources, and contacts for each.
Throughout the discovery and user experience research for the intranet and sales portal, Imarc knew it had to maintain the existing processes and infrastructure that Infor's employees understood and were programmed to use. TeamInfor supports over 14,000 global users across the organization, over 4,000 each day, crossing all departments from marketing, human resources, C-level, and sales. It also supports 3,000 sales channel partners that access TeamInfor for sales and marketing materials. The new intranet provides an engaging experience for sales partners, with curated shortcuts and resources, providing an inclusive feeling, while delivering targeted, relevant information to its partners.
TeamInfor integrates with Infor's current business systems, including MRM for Events, Active Directory to support Single-sign-on (SSO), SAML, and Google Analytics. In addition, the intranet provides access to Infor's offsite resources and tools, such as Business Travel and Employee Self Service (e.g., Mingle), and social media platforms.
TeamInfor is designed to inform, educate, and engage employees while delivering a great employee experience and aligning with Infor's external-facing brand. Improved employee experience, in general, is proven to have a huge impact on company success. The successful launch of TeamInfor helps Infor increase efficiency and productivity across all of its departments. TeamInfor allows departments to share content and news with all of Infor, creating a more unified company, opening the lines of communication among all departments and geographic locations, with an elevated brand experience. Instead of being merely a tool that is required to use, TeamInfor was designed with employees in mind.
This isn't the first time Imarc's work on intranets has received recognition. Their work on JetBlue's intranet, HelloJetBlue, also won The Best Intranet from the 2019 WebAwards, as well as the 2017 Nielsen Design Annual Award. Learn more about Imarc and the work they've done for different clients at imarc.com/work.
Posted by Bill Rice - 12/04/17 at 04:12:55 pm
Algoworks recently won the 2017 WebAward for Outstanding achievement in Web Development presented by the Web Marketing Association (WMA). The competition was held in order to acknowledge the best web developers.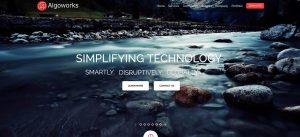 As the company was expanding the knowledge base and working on many new and different technologies, creating a website that could reach global clients was necessary. The idea was to create a site that was engaging, appealing and attractive, also, easy to browse through. A lot of thought process went into the making of such website which could gain us beneficial connections and noble clientele.
Throwing some light on one of the biggest challenges, Mr. Nauman Ahmad, Marketing Head at Algoworks remarked, "Algoworks services are unique in their own way. In the IT world, while most company websites work exclusively on mobility or CRM services or ECM or SPE services,the good thing is that we are unique, providing country's finest services on such different domains all under one roof. But our first challenge in building the roadmap was to decide how to talk about our services on each domain, such that one's presence does not underwhelm the service providing capabilities of the other besides the obvious challenge of completely different sort of audience it was meant to with each different technology."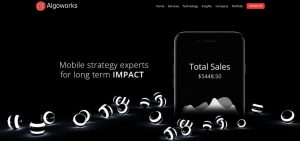 The technologies used by the developers were PHP and WordPress CMS for establishing the website. The team faced a lot of challenges at different levels of development stages while developing the website. Creativity was one department that was given the most freedom to get the best outcome. However, this was the only exception. Other involved departments underwent robust restructuring and planning to get an effective output to get the best laid-out implementation out in the market. The website boasts of unique design for each different page, respecting the theme and the content and disregarding the conventional one-theme website. Mr. Nauman commented, "The strategy was to cater to the audience in their language, than to try to impress someone in particular by the overall website. Irony, however, is that we did get rewarded anyways which confirmed our previously questioned belief that customer comes first, and if we respect that, the recognition indeed follows."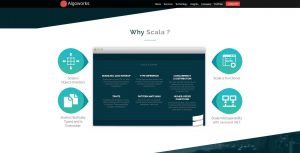 Animations on the website required deep knowledge and understanding of the subject of the page including technologies being used. The primary challenge was for the designers to understand the technology. The secondary challenge was for developers to implement the planned animations efficiently by programming into website. Since animations require scripts which slow down website loading speed remarkably, the final and the most important challenge was to do it efficiently, subjecting website to rigorous optimizations at various levels.
Toward the end of the development phase, the website was subjected to rigorous testing, and automated scripts were implemented, some via tool and mostly custom written scripts to check the performance of the website and compatibility with the servers. From testing the site speed, to checking its code in all major browsers, compatibility on all the most popular and latest devices, Algoworks, testing lab with more than 70 devices was utilized for this project and it took a long time as a lot of corrections, updates, upgrades, and synchronization and operational settings were optimized on the backend as much as the efforts were spent in improving the UI/UX of the website. Having committed mistakes of not using the marketing guidelines of some of the technology products Algoworks works on, the technology leaders contacted and requested the team to re-align the website content, both textual and imagery, as per the guidelines of their marketing document. The team also had to launch very light themed, cleanly designed landing pages for ads, but before the final template was finalized, designers had had four rejected implementations on the grounds of 'slow page loading times', since landing pages are supposed to be super light and lightning fast than regular website pages. Note that these landing pages cannot be crawled and are orphan pages, hence you may not be able to browse them from www.algoworks.com.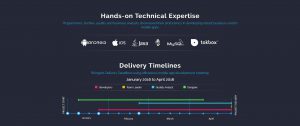 As for the website challenges, the website designing unit had to consult the most experienced tech gurus in the company to help map a plan and re-align the efforts in the right direction to help the team cross the hurdles. They helped us pick the right plugins on the WordPress backend, helped customize and clean up the backend for a fantastic admin experience, and did a remarkable contribution in driving all forms fthe contact forms via single form, and recommending strategies for developers to get a high performance for the unique design of the website.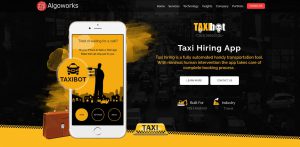 The end result, however, was achieved as planned and the praises by one and all seemed to confirm that the project was one of the most well planned and successfully executed projects. Mr Nauman concluded, "This is overwhelming. When we began to write the story for our website, we started right from the scratch and the route we decided to opt seemed not so conventional. Eventually, the journey to completion has been incredible, thanks to the unparalleled commitment of the creative bunch on one hand and our research specialists in the team on the other hand. Getting recognized by none other than WebAward is indeed an accomplishment and we would like to learn more from what the judges have as feedback besides the praise they have honored us with".
The company's co-founder and Director, who himself invested a lot of time personally into the making of the website, was thrilled to have won the 2017 WebAward, "A lot of creative thinking was gone into the making of our website as we wanted it to stand out, and it did. We are really glad and feel honored to receive such a prestigious award. Bagging the 2017 WebAward in the category "Best Information Services Website" has added a feather to our cap. I believe everyone at Algoworks is really proud of the commitment for perfection each and everyone involved has exhibited in the Marketing team."
Posted by Bill Rice - 11/14/17 at 01:11:30 pm
Fotor was recognized by the Web Marketing Association (WMA) with the 2017 Webaward for Outstanding Achievement in Web Development.
The latest nomination of honours follows the release of Fotor from a Flash-based platform to a fully-fledged HTML5 conversion, and will be used to provide an improved user experience for all Fotor platforms, to enhance the Fotor Team, and expand Fotor's global exposure and reach.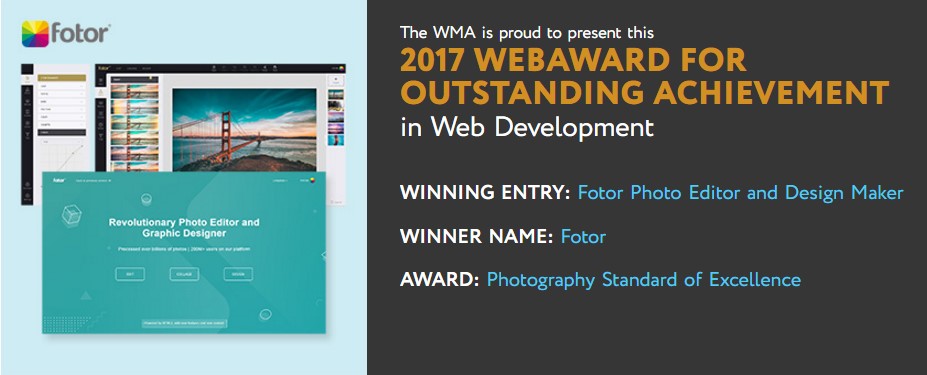 It was not a simple task for Fotor to implement the conversion from Flash to HTML5. As a celebrated online photo editing and design platform, Fotor has a considerable user base and had created comprehensive features and tools for their use. The Fotor Team needed to ensure the preservation of the user experience, alongside the continuance of all functionality and the performance of each feature. Fotor's conversion process started in 2016. A number of browsers started to downgrade their support for Flash-based sites in as 2017 began. As you can imagine, this was a nightmare for the industry and the Team was in a race with the clock to keep dissatisfied users. Meanwhile competitors were striving to instruct users on how to navigate an unpleasant experience. By this time however, Fotor had already move to the next stage.
Following 10 months of intensive development and testing both in-house and online, the new version was finally launched. To ensure an improved user experience, the Team developed some cool new features to make what was great even better. Syncing work and photos to the Fotor Cloud, supporting HD PDF saving for easy printing, and the addition of handy tools under Design. There are no limitations for any user at Fotor.
Fotor was first launched in 2012 as an all-in-one, photo editor and collage creation suite and was quickly dubbed "Photoshop Lite" by the BBC Fotor is a renowned graphic editing and designing suite, utilizing technology to bring digital editing to anyone, anywhere. Its design features give users the ability to design graphics where the only limitation is their imagination, and Fotor is successfully competing in the Photo Editor, Collage, and Graphic Design applications market.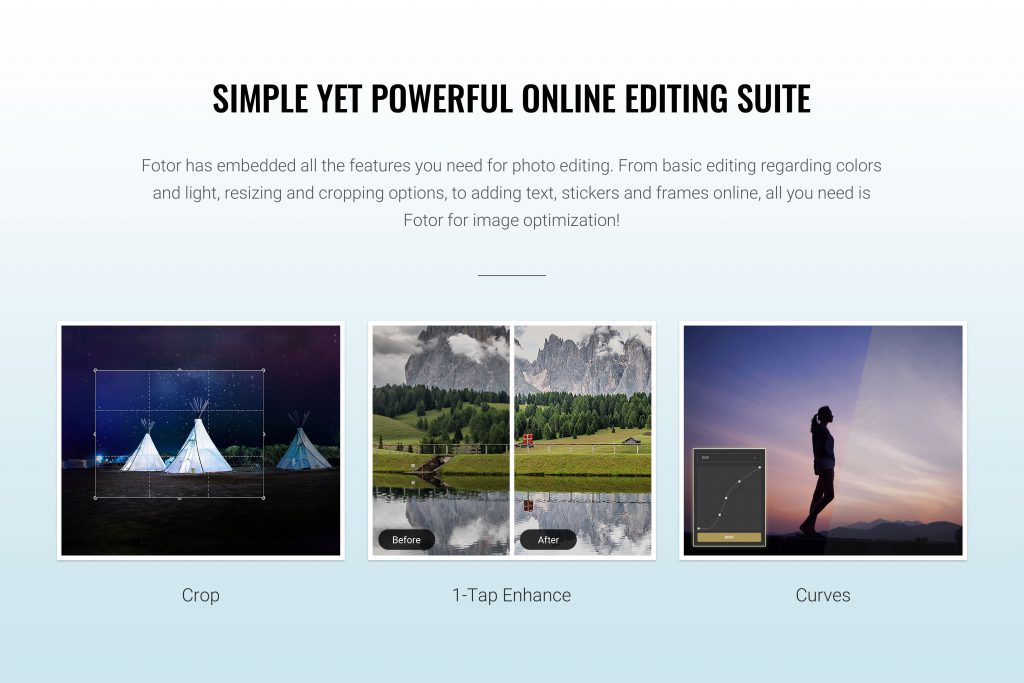 Fotor has upwards of 250 million users in more than 180 countries, received Top Developer in Google Play and, in the category of Free Photo Apps, placed 1st in more than 100 regions within the Apple Mac photographic community.
In the end of 2015, Fotor launched its graphic design feature.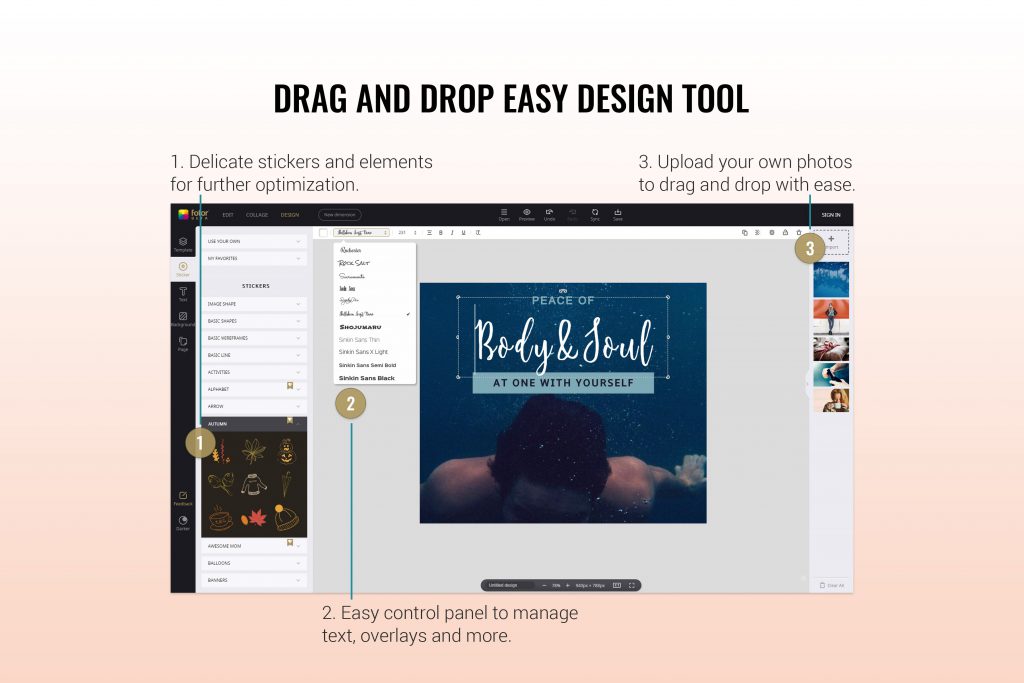 \
"Following on from our initial launch, the Fotor premise remains," said Tony Duan, CEO of Fotor. "Not everyone has an eye for good design, or is comfortable using professional-level tools like InDesign or Photoshop, but Fotor users still need to create graphics for things like invitations, posters, blogs, marketing promotions, and much more."
That's where Fotor for design comes in. Fotor offers a variety of editing options that appeal to prolific bloggers, designers, account managers, and such. People need to be able to create new graphics quickly and inexpensively within an application interface that's sleek and minimal.
Most features in Fotor are free of charge. However, users can subscribe monthly or annually to upgrade their account and enjoy premium functions. Fotor has grown rapidly in a fairly short span of time, and currently reaches more than 40 thousand subscribers.
Looking to the future, at the moment Fotor's main templates are designed by in-house designers. However, Fotor has begun recruiting freelance graphic creators to generate templates that are rich in design. In an effort to create a persistent flow of fresh and high-quality content on all of our sites, Fotor is in the process of enhancing the Fotor community through the implementation of user-generated content. Users can contribute to our content creation efforts by sharing their designs, and re-designing the work of others. This capability increases engagement on Fotor and lets users tap into everything shared on the web. Additionally, the launch of Fotor's own site of stock photos, with images sourced from Fotor apps, lets users purchase images at a much lower price when compared with traditional stock photo sites. Our Challenge section, presents a series of photographic contests with various topics that are updated each week. To date, Fotor has collected over one million photos that users have given us permission to sell.
"Our goal is to provide the best photo editing products for photographers around the world regardless of their experience or level of skill," said Duan. "Fotor continues to innovate and push the boundaries of what is possible in photo editing and design."
Posted by Bill Rice - 10/28/17 at 10:10:57 am
Tempura Communications, an already well-established and respected communication business, approached Rooster Marketing with a new venture; Tempura Connect. This new business arm would take the form of a fully functional, commerce and subscription based telecommunication service. The hub of this new direction would be established online via a new and engaging website; designed, developed and built by Rooster.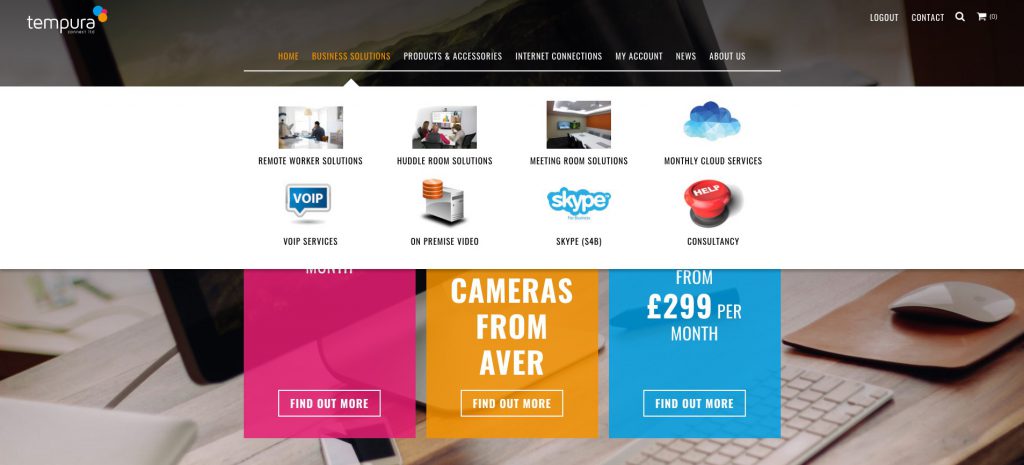 As a business offering, Tempura Connect strives to "connect productivity" by offering a variety of end-to-end hardware, services and network options that can either be purchased outright or acquired via a monthly subscription. This package solution means, that for businesses, there are no installation fees, instead, they pay for the use of equipment on a monthly contract.
Due to the nature of Tempura Connect's business package, their services result in muchly reduced telecommunication costs for their clients. As a natural consequence, their predominant audience comprises of start-up companies, in the main. This was carefully considered in the initial wireframing stages of the new website and today is reflected in the site's design: clear mega-menu bar, bold colours used to communicate affordability and a simple interface was implemented which has resulted in a satisfying user experience to highlight Tempura Connect as a problem solving business.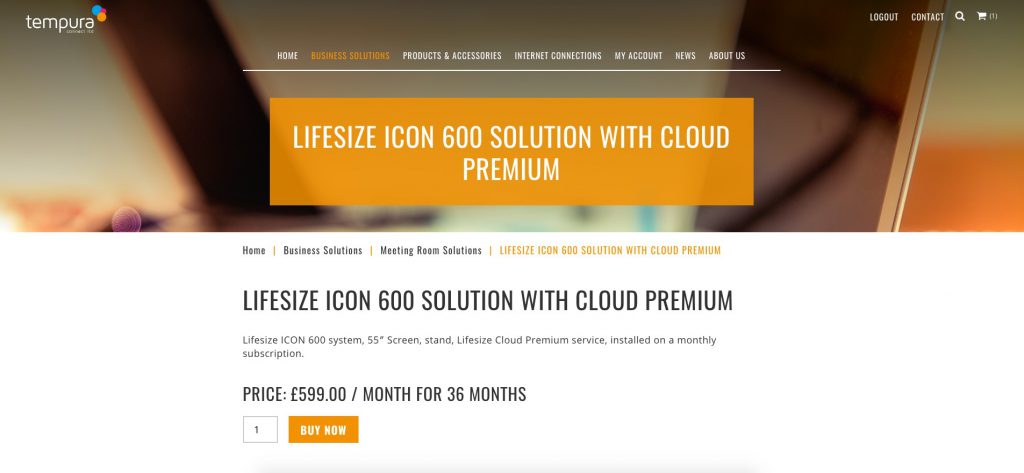 This being said, Tempura Connect still wanted to be communicated as a professional and respected provider. This too was considered and deftly integrated into the website's overall feel via fully functioning e-commerce capabilities, including a Woocommerce platform with a member's area and subscription function that allows user to pay for packages on a monthly, quarterly or annual basis.
The site was also a custom build that was developed onto the WordPress platform, offering the best of both worlds: a fully bespoke and uniquely designed and developed website but running on an easy to manage CMS with an easy to navigate interface. In doing so, this meant that we didn't tie Tempura into any long-term ongoing costs – if they chose to manage their site in-house we would provide the training to allow this.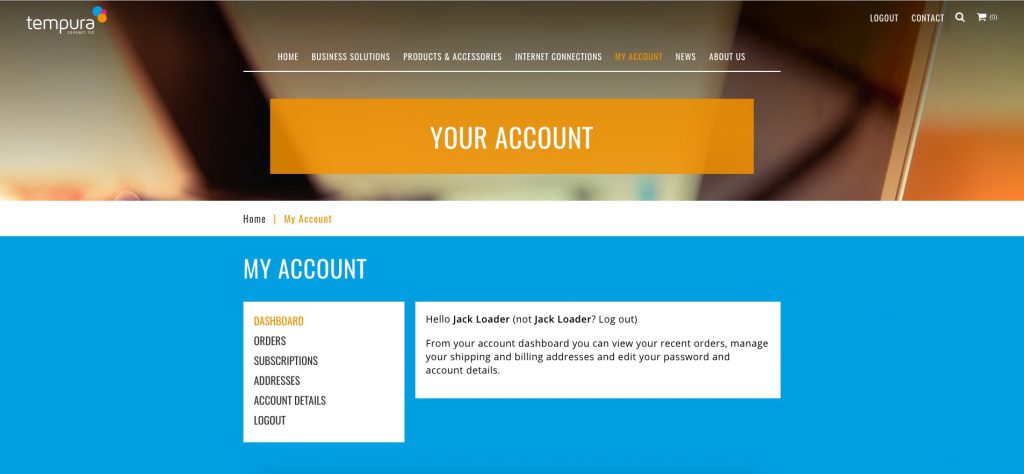 The site as a whole functions seamlessly, looks clean and modern and explains Tempura Connect as a business service effectively – with informative copy and clear calls to action. All of this further guides and improves the user journey, which, in turn, crucially boosts business-client regard and trust.
Although we are thrilled with the result, being a new business venture it was unclear how many different offers and packages there would be in Tempura Connect's future. In hindsight, if we had known this at the start we would have likely incorporated more options for listing large amounts of offers or a sort by feature option. However, this is something we can easily implement as a phase 2 website-update due to the way that we built the website to accommodate growth in the future.
Rooser Marketing was awarded the  Telecommunication Standard of Excellence  for Tempura Connect – website design and development in the 2017 Webaward Competition.
To find out more about Rooster Marketing's recent projects, click here, or get in touch today via email: info@roostermarketing.com.
Powered by WordPress with GimpStyle Theme design by Horacio Bella.
Entries and comments feeds. Valid XHTML and CSS.