Tempura Communications, an already well-established and respected communication business, approached Rooster Marketing with a new venture; Tempura Connect. This new business arm would take the form of a fully functional, commerce and subscription based telecommunication service. The hub of this new direction would be established online via a new and engaging website; designed, developed and built by Rooster.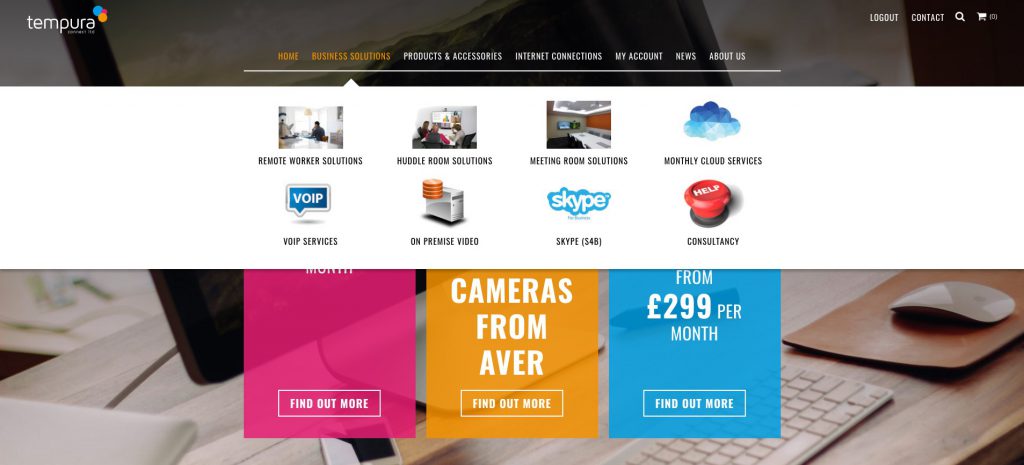 As a business offering, Tempura Connect strives to "connect productivity" by offering a variety of end-to-end hardware, services and network options that can either be purchased outright or acquired via a monthly subscription. This package solution means, that for businesses, there are no installation fees, instead, they pay for the use of equipment on a monthly contract.
Due to the nature of Tempura Connect's business package, their services result in muchly reduced telecommunication costs for their clients. As a natural consequence, their predominant audience comprises of start-up companies, in the main. This was carefully considered in the initial wireframing stages of the new website and today is reflected in the site's design: clear mega-menu bar, bold colours used to communicate affordability and a simple interface was implemented which has resulted in a satisfying user experience to highlight Tempura Connect as a problem solving business.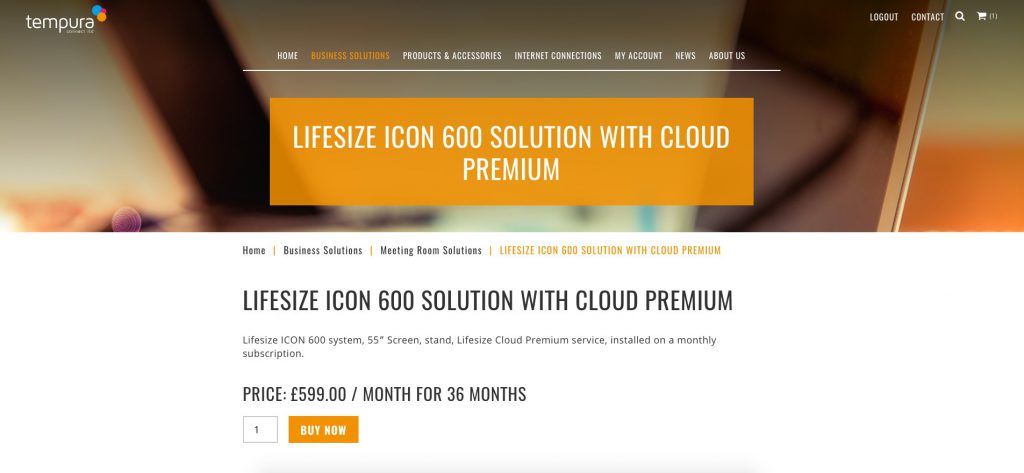 This being said, Tempura Connect still wanted to be communicated as a professional and respected provider. This too was considered and deftly integrated into the website's overall feel via fully functioning e-commerce capabilities, including a Woocommerce platform with a member's area and subscription function that allows user to pay for packages on a monthly, quarterly or annual basis.
The site was also a custom build that was developed onto the WordPress platform, offering the best of both worlds: a fully bespoke and uniquely designed and developed website but running on an easy to manage CMS with an easy to navigate interface. In doing so, this meant that we didn't tie Tempura into any long-term ongoing costs – if they chose to manage their site in-house we would provide the training to allow this.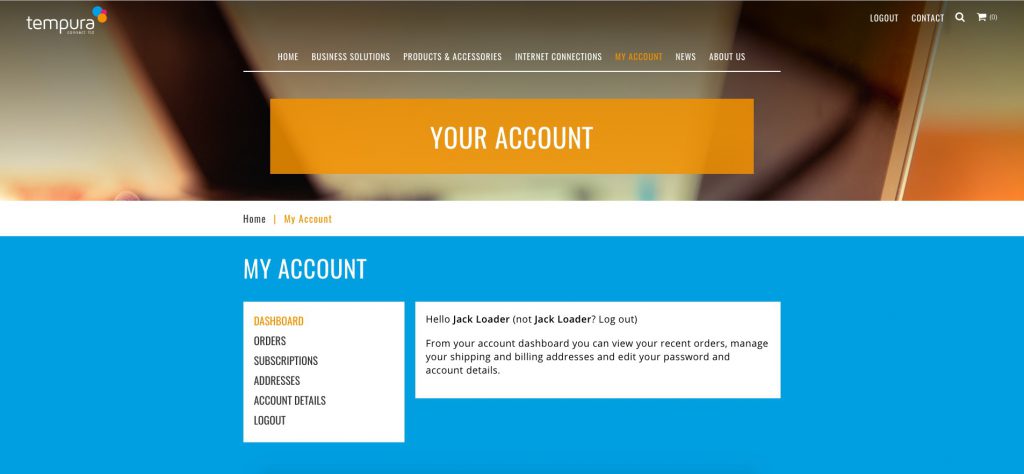 The site as a whole functions seamlessly, looks clean and modern and explains Tempura Connect as a business service effectively – with informative copy and clear calls to action. All of this further guides and improves the user journey, which, in turn, crucially boosts business-client regard and trust.
Although we are thrilled with the result, being a new business venture it was unclear how many different offers and packages there would be in Tempura Connect's future. In hindsight, if we had known this at the start we would have likely incorporated more options for listing large amounts of offers or a sort by feature option. However, this is something we can easily implement as a phase 2 website-update due to the way that we built the website to accommodate growth in the future.
Rooser Marketing was awarded the  Telecommunication Standard of Excellence  for Tempura Connect – website design and development in the 2017 Webaward Competition.
To find out more about Rooster Marketing's recent projects, click here, or get in touch today via email: info@roostermarketing.com.