Posted by Bill Rice - 10/27/15 at 08:10:07 am
The Web Marketing Association has been invited to participate in an event that we think will be of interest to our members.
The Chief Marketing Officer Council will be gathering a select group of senior marketing leaders to join in a two-day knowledge exchange at the 2015 CMO Summit which will take place on December 7-8 in Napa. The theme of the summit will be "," and we will explore the criticality of talent, technology and transformation in this age of the connected customer and the digital business. The event will feature a range of expert keynotes and interactive panels, along with a highly immersive working group session, where peers will debate and discuss core aspects of how the CMO role must evolve. Panels and keynote sessions at the event will include:
The CMO of 2020: Anticipating the Transformation of the Role
Brand Inspiration From Smarter Data Exploration: Using Insights + Analytics to Impact Product Ideation and Business Performance
The CMO as a Force Multiplier and Functional Integrator Across the Enterprise
The Path from CMO to CEO
Other topics for discussion will include customer engagement, digital strategies, marketing technology investments, millennials as consumers and employees, revolutionary cult brands, and marketing's role in establishing and fostering customer-centric cultures.
To view the full agenda for the summit, click here: www.cmosummit.org/napa/agenda
We are excited to host our NA summit at the lovely Silverado Resort and Spa, a luxury resort in the heart of the world-famous Napa Valley Wine Country. Located just an hour north of San Francisco, it's tucked away from the city while still being close to the Bay Area action.
The event is by-invitation-only, with extremely limited seating. Invitations will be extended on a first-come, first-served basis and will only be extended to senior marketing decision makers who currently hold a role within a corporation. Unfortunately, we will not be able to accommodate independent practitioners, consultants or marketers within agencies or consultancies at this time.
To take advantage of our special early bird pricing, please request an invitation here.

Posted by Bill Rice - 10/20/15 at 12:10:20 pm
Posted by Bill Rice - 10/16/15 at 07:10:24 am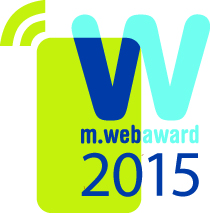 Today is the final extended deadline to enter the Web Marketing Association's 4th annual international MobileWebAward Competition. If you have not entered already, this is your final chance. Impress your friends, show off to co-workers, get a raise from your boss – theses things are all possible when you win awards. This is the "award" in "Award-Winning Mobile App or Website". The entry form and complete information can be found at the MobileWebAward Competition website. Enter your best mobile work today and get the recognition you deserve!
This is also the final day to edit any entries you may have already submitted.
Good luck to all of our participants.
Posted by Bill Rice - 10/01/15 at 08:10:05 am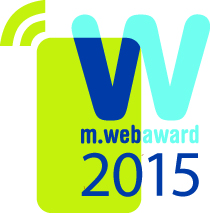 The Web Marketing Association Call For Entries for its 4th international MobileWebAward competition has been extended until Friday, October 16, 2015 at Midnight EDT. This will be the only extension granted. This will allow all nominators to complete the editing of existing entries and anyone to submit new entries into this award program. This award program recognizes the individual and team achievements of Web professionals all over the world who create and maintain the best mobile Websites and the best mobile applications. The entry form and complete information can be found at the competition website. Enter your best mobile work today and get the recognition you deserve!
Powered by WordPress with GimpStyle Theme design by Horacio Bella.
Entries and comments feeds. Valid XHTML and CSS.