Posted by Bill Rice - 07/28/15 at 12:07:13 pm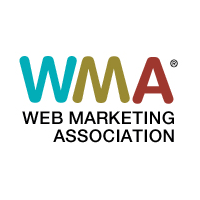 The 19th annual international WebAward Competition for Website Development's judging is now finishing up and the Winners will be announced in early September.
The 4th annual MobileWebAwards will begin accepting entries next week and the deadline for entry will be September 30th.
Our 14th annual Internet Advertising Competition will be accepting entries for the 2016 program starting in November, 2015 with a January 2016 deadline.
Posted by Bill Rice - 07/23/15 at 05:07:27 pm

Join over 500 digital marketers on August 10-12 as we return to San Francisco with our action-packed, educationally-focused agenda that will cover the latest digital marketing tips, tricks and tools that will blow your mind, make you rethink your strategy and provide actionable takeaways to revolutionize your marketing campaigns.
With 9 tracks (including Learn with Google Classroom), over 60 expert speakers, 100 sessions and a plethora of networking events, we've got it covered! View the full agenda here: http://www.clickzlive.com/sanfrancisco/agenda-day1.php
Posted by Bill Rice - 07/16/15 at 03:07:11 am
Powered by WordPress with GimpStyle Theme design by Horacio Bella.
Entries and comments feeds. Valid XHTML and CSS.