Posted by Bill Rice - 01/27/14 at 10:01:00 am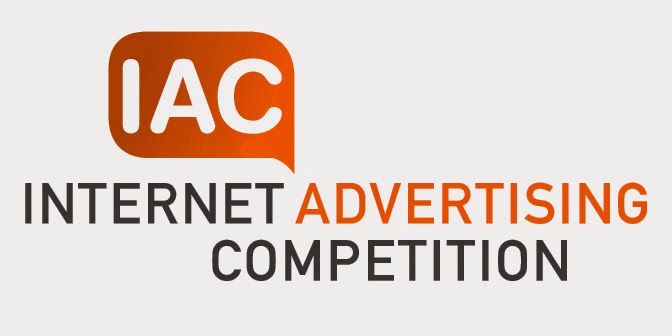 Time is running out to enter the Web Marketing Association's 12th annual Internet Advertising Competition (IAC) Awards before the January 31, 2014 deadline – this Friday!
The IAC Awards are a great way to get recognized for all of the hard work you do to create exceptional online advertising. Don't let your competition win a great marketing opportunity when it can belong to you! All you need to do is enter.
Entering is easy. Entries are submitted online by logging in to your existing Nominator Account. If you are new to the IAC Awards, you can create a New Nominator Account. Upload your creative onto a html page and you are ready to win.
Awards will be presented within each of the industry categories and advertising formats such as:
Website (including microsites and landing pages)
Social Media Campaign
Online video
Online Ad (including banner, pop-up or interstitial)
Moble Apps
Rich Media Online Ad
Email Message and Campaign
Integrated Ad Campaign
Online Newsletter Campaign
Integrated Ad Campaign
The Top Agency Award will be given to the agency who wins the most awards in the 2014 IAC Awards. All companies/agencies that win more the 6 awards will also be recognized with an Outstanding Advertising Developer Award from the Web Marketing Association.
Don't wait! Enter your best online advertising and win the recognition you deserve! Enter today at http://www.IACAward.org
Posted by Bill Rice - 01/13/14 at 11:01:00 am

The Web Marketing Association is giving a way a free full conference pass to Tech Marketing 360 (February 18-20, 2014 in Dana Point, CA) is the only event dedicated to technology marketers.
Tech Marketing 360 is the only event dedicated to technology marketers. Discover the most current and cutting-edge innovations and strategies to drive tech marketing success, and hear from and engage with companies like Mashable, Dun & Bradstreet, ExactTarget, IDC, Microsoft, LinkedIn, SAS, Oracle, Leo Burnett, Young & Rubicam, Juniper Networks and more – all in an intimate, upscale setting. Register with code CMWMA14 and save $100 on current pricing.


UPDATE: Congratulations to Ashley Kennedy of add3 for winning this drawing for a free full conference pass to Tech Marketing 360!
Posted by Bill Rice - 01/13/14 at 10:01:00 am
Each business day, The Web Marketing Association Smartbrief is published to keep thousands of online design and marketing professionals are kept up to date with what is going on in the industry around them. Knowledgeable editors handpick key articles from hundreds of publications, summarize them and provide direct links to the original sources that will provide you with the daily web development and marketing news that really matters.
Below are the top 10 most read articles of 2013 followed by a link to the issue they appeared in. Take a look and if you are not already a regular reader, Subscribe to the free WMA SmartBrief here.


Top 10 WMA SmartBrief Articles of 2013
10 Top-level domains could "go bananas," advertisers warn (04/02/2013)
9 Online buzz doesn't boost sales, Coke says – (03/19/2013)

8 For eye-catching websites, try using plus-sized background photos – (04/18/2013)

7 Michael Kors' Instagram ad sparks commenter backlash – (11/04/2013)
6 Marissa Mayer bans low-quality ads from Yahoo's homepage – (02/21/2013)
5 Content marketing is the new social, says Weber Shandwick exec – (03/28/2013)
4 How to become a better Web marketer in 2013 – (01/02/2013)
3 Top-level domains could mean the return of a "chaotic" Web – (02/19/2013)
2 Marketers bid a farewell to Facebook "likes" – (04/03/2013)
1 The most talked-about Web designs of 2013 – (12/30/2013)
If you are interested in advertising in the WMA SmartBrief, the only way to reach our members, please contact Dena Malouf, SmartBrief Association Publisher at 202-407-7837.


Posted by Bill Rice - 01/09/14 at 03:01:00 pm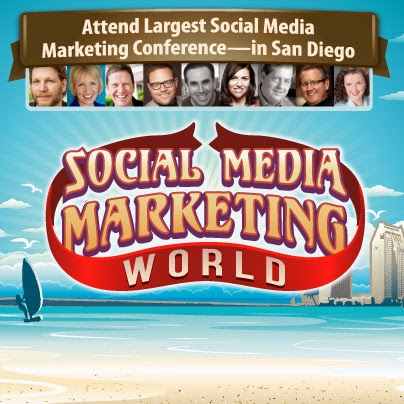 Social Media Marketing World 2014
is the
world's largest social media marketing conference
. By attending, you'll make connections with 80+ of the world's top social media pros (plus 2000 of your peers) and you'll discover amazing ideas that'll transform your social media marketing. The event takes place in San Diego, California on March 26, 27 and 28, 2014.
You'll rub shoulders with the biggest names and brands in social media, soak up countless tips and new strategies, and enjoy extensive networking opportunities in San Diego, California.
Brands presenting include IBM, Whole Foods, Cox Communications, Hershey's, LinkedIn, Boston Celtics, Intuit, Century 21, Autodesk, SAP, Citrix, Marriott, Aetna, Experian, Discover, Oracle, Exact Target, Adobe and Kelly Services.
This is a historic opportunity for you to connect face-to-face with the top social media marketing experts while breaking bread with like-minded peers from around the globe.
Powered by WordPress with GimpStyle Theme design by Horacio Bella.
Entries and comments feeds. Valid XHTML and CSS.