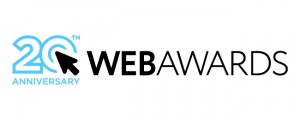 The Web Marketing Association's 20th annual international WebAward competition for website development is giving you a second chance.
This premier website recognition program has extended its entry deadline to June 10th. So you have two additional weeks to submit what might be the best website in 98 different industries. Its easy to enter and feels great when you win!
If you have already entered, June 10th is also the final day to edit your entries before they are sent to our expert judges.
Enter today at http://www.WebAward.org