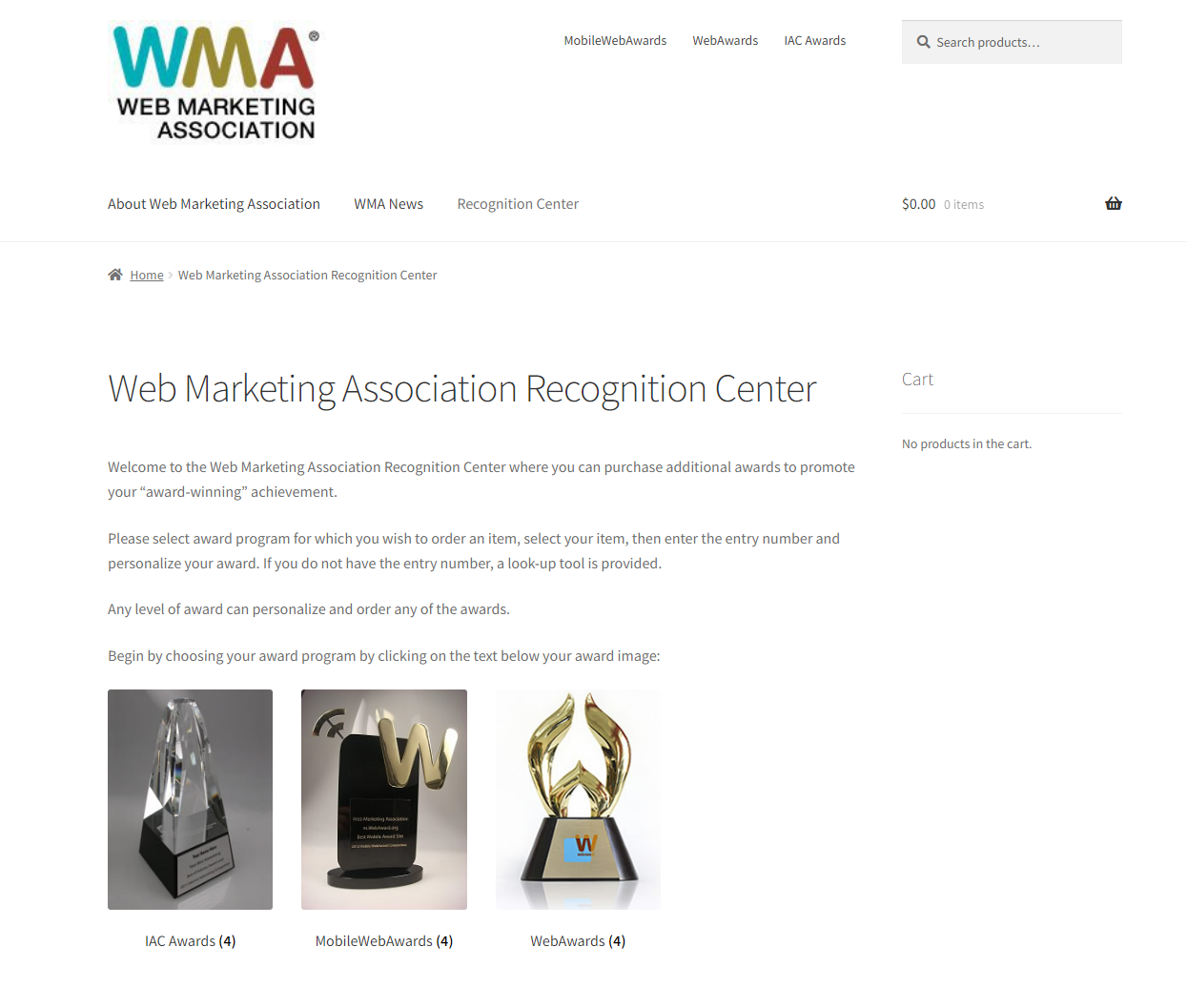 The Web Marketing Association, producer of the WebAward Competition for Website Development, Internet Advertising Competition (IAC) Awards and the MobileWebAwards has introduced a new website, Recognition Center, to allow past award winners to personalize and order additional awards to highlight their achievement.
Ordering an additional award can be done in 3 easy steps. First pick the award program you participated in: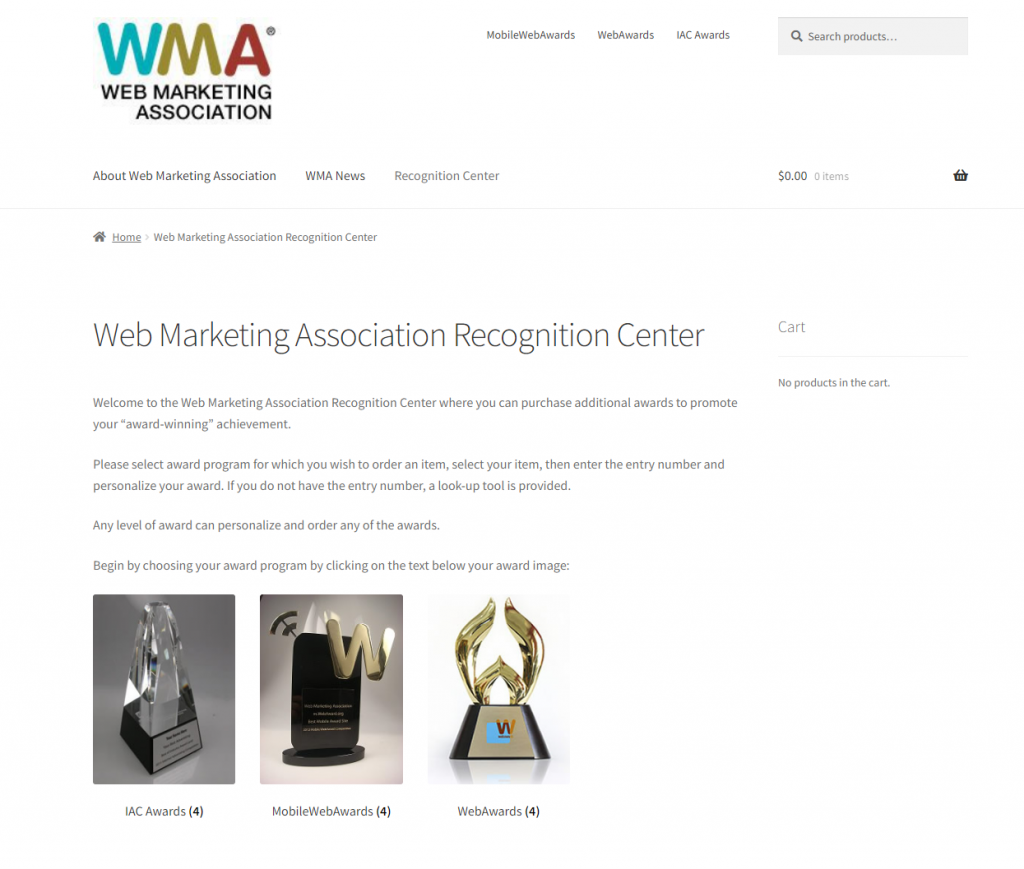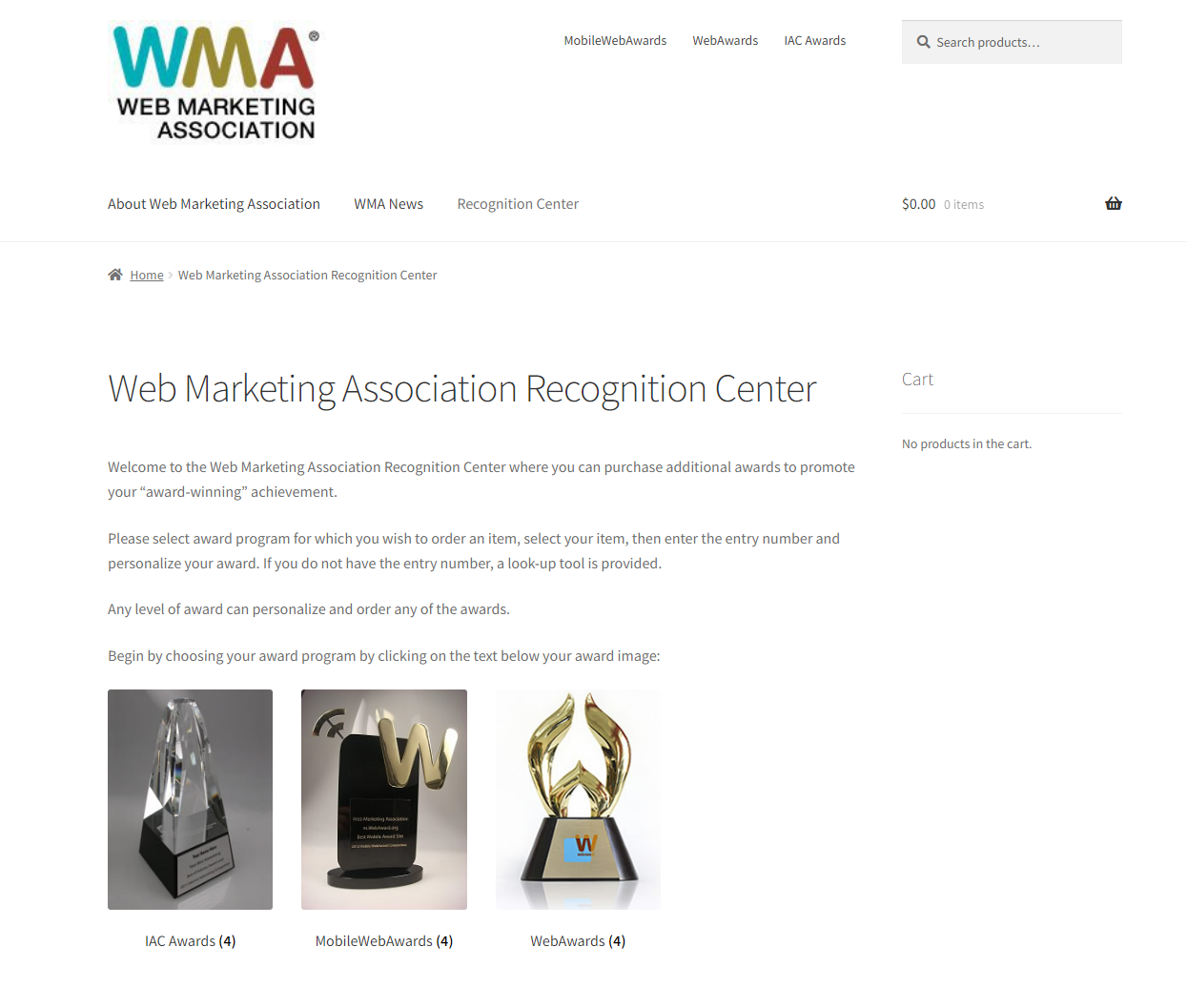 Next, Pick the award that you would like to personalize by clicking on the "Select Options" button: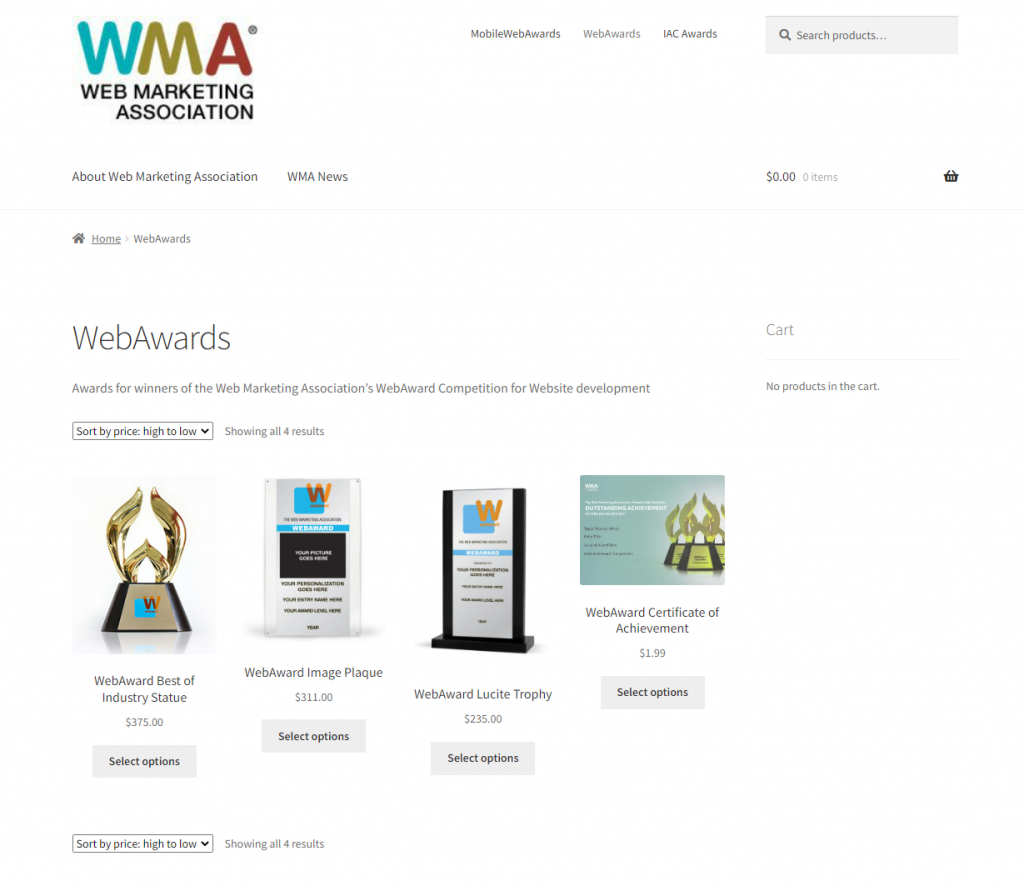 Finally, Identify the entry you wish to recognize (we supply a look up tool if you don't remember your entry number) and tell us who you wish to recognize on the first line of the award. This can be a person, company, department, agency or a client.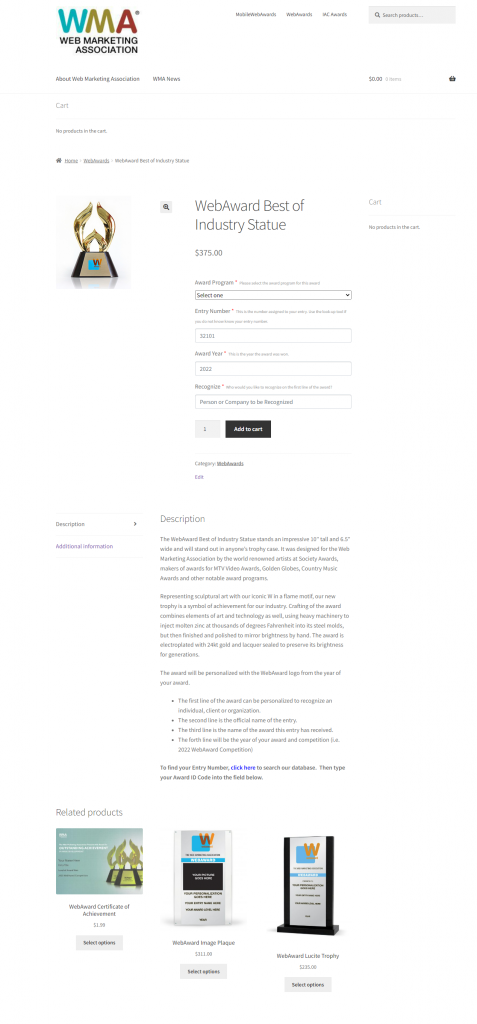 Add the completed award to your shopping cart and check out. If 3-4 weeks, your award will be delivered directly to your door and be ready to display and show the world your "award-winning" achievement.