Posted by Bill Rice - 04/07/15 at 10:04:58 am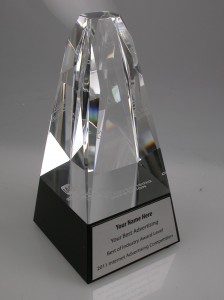 The Web Marketing Association announces the winners of its annual Internet Advertising Competition (IAC) Awards, an effort to honor excellence in online advertising and to recognize the individuals and organizations responsible for the best in Internet marketing. The IAC Awards are the first and only industry-based advertising award competition dedicated exclusively to online advertising. The Competition web site with a complete list of winners is located at www.IACAward.org
"Once again, the creativity and excellence in online advertising continues to rise," said William Rice, president of the Web Marketing Association, Inc. "The Web Marketing Association is pleased to help set the standard for Internet excellence with the IAC Awards by highlight the best in online advertising by medium and industry."
Best of Show Winners
In a change from past year, the winners of the 2015 Best of Show awards will be publicly announced at on the main Keynote stage of the leading industry conference ad:tech San Francisco on May 21st at noon.
The two-day ad:tech San Francisco event will take place on May 20-21, 2015, and will feature an expo floor showcasing the latest products and services, breakout sessions and keynotes led by established brands and agencies and much more. Learn more about the conference at http://www.ad-tech.com/sf/
Top Agency Winners
The Web Marketing Association recognizes the agency that demonstrates consistent excellence in online advertising development by winning more IAC Awards than any of their peers in a single competition. Each entrant was awarded points based on the level of award for each award received. The agency with the most points is awarded the Top Agency Award.
Klick is recognized with the 2015 Top Agency Award, winning 13 IAC Award winning entries and a total of 120 quality points towards the Top Agency Award. Klick is the world's largest independent digital health agency. They are focused on creating digital solutions that engage and educate healthcare providers about life-saving treatments. Every solution hinges on Klick's in-house expertise across the digital universe – strategy, creative, analytics, instructional design, user experience, relationship marketing, social and mobile.
Ten additional organizations were recognized as Outstanding Advertising Developers in the 2015 IAC Awards for winning 6 or more awards. They are:
AGENCY (number of awards)
TMP Worldwide (17)
Acxiom (11)
BlueRush (9)
POSSIBLE (9)
Marcus Thomas LLC (7)
PacificLink iMedia Limited (7)
HeBS Digital (6)
Miles (6)
Conde Nast Media Group (6)
INNOCEAN (6)
The IAC Awards web site with a complete list of winners is located at www.IACAward.org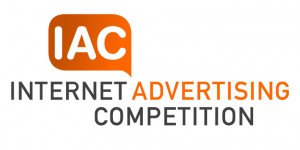 The Web Marketing Association is also now accepting entries for the 19th annual WebAward Competition for Web site development. Deadline for entry is May 29, 2015.
No Comments yet
RSS feed for comments on this post.
Sorry, the comment form is closed at this time.
Powered by WordPress with GimpStyle Theme design by Horacio Bella.
Entries and comments feeds. Valid XHTML and CSS.