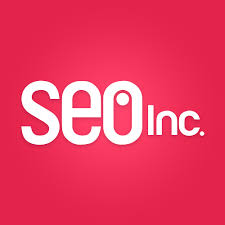 The Web Marketing Association is pleased to announce that it has selected SEO, Inc. as the official Search Engine Marketing partner for its industry leading award programs. The Web Marketing Association is organizer of the WebAward Competition for Website Development, Internet Advertising Competition and the MobileWebAwards.
"Search engine optimization and content marketing is key to any marketer looking to have their marketing materials found on the Internet", said William Rice, President of the Web Marketing Association. "SEO, Inc. will help us insure the winners of our award programs receive the maximum exposure possible because of their achievement. Winning an award is an outstanding way to show off your expertise in web development, but it also can be a boon for your web marketing. SEO Inc. is going to help us improve us optimize our award websites so that award winners receive critical inbound links from a credible source."
SEO Inc is an award winning innovative Internet Marketing company located in San Diego CA. SEO Inc has more than 20 years of SEO / PPC specific experience in the digital marketing field, that's more that 99% of current SEO companies. We believe in developing digital marketing campaigns that are built on a foundation of SEO Inc's proven methodology. Their seo services fills in every piece of the ever changing and complex SEO puzzle, get SEO Optimization that gains marketing traction quickly and establishes your brand in your industry. Our SEO company can get you campaign off the ground, with a long-term proven custom SEO strategy.
"We are thrilled to support the WMA, and it's outstanding award programs for their contributions in recognizing the best the web has to offer," says Garry Grant, CEO of SEO Inc. "It is our pleasure to work with them to ensure that hard-working webmasters get the recognition they deserve."
Save