Posted by Bill Rice - 02/23/14 at 02:02:00 pm
We have been notified by our ISP that the data center that hosts our servers will be off line on Monday February 24th from 8-9 pm Pacific Time.
This will result in all our our award sites being down during this time period.
We apologize for any inconvenience this causes. However this is out of our control.
Posted by Bill Rice - 02/04/14 at 11:02:00 am

The Web Marketing Association is a supporter of the SES London Conference.
Next week, organisers of the
2014 SES London Digital Marketing Conference
being held at the Queen Elizabeth II Conference Centre, will host more than seventy-five speakers from digital marketing brands like Google, Twitter and Microsoft and global agency powerhouses like MediaCom, Digitas and Ogilvy.
Delegates will be treated to three days of in-depth interactive learning and discussion from some of the leading thinkers and practitioners in the arts of display advertising, search (SEO and PPC), mobile marketing, social media and web analytics.
Keynote Highlights will include:
The conference will include three concurrent tracks covering five hot topics where delegates can choose to learn the latest on paid, owned, earned and integrated media, plus enough sessions on the all-important business intelligence to satisfy the conference-goer that they have had a more than useful, well-rounded experience.
Other speakers include Dave Naylor from Bronco, who will be speaking on SEO, Dixon Jones from Majestic SEO, who will be discussing Link Intelligence, Colm Bracken from Microsoft who'll be showing how to build a PPC Master Plan, Lisa Myers from Verve Search, who'll be demonstrating how to break down borders with International SEM, and Kelvin Newman, from Brighton SEO, who'll be giving a talk on email Marketing.
To book last-minute tickets to this incredible line up of speakers impart their knowledge go to: SES London rates and registration details.
The Web Marketing Association has arraigned for £400 off any ticket price. Just enter SESL14018 at registration.

Posted by Bill Rice - 02/03/14 at 01:02:00 pm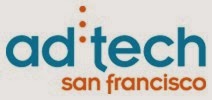 This month, you can enter to win a free pass to ad:tech San Francisco, March 26-27, 2014 at the Moscone Center West in San Francisco.
ad:tech is the leading digital marketing event for 8,500+ marketing and technology professionals from all over the world where you can experience two action-packed days with keynotes, education led by digital marketing's best and brightest.
To enter, simply complete the information below. You can also earn extra entries by Liking us on Facebook and tweeting about the drawing!
Post Update: Congratulations to Karen Marcus of Freedom House for winning the full conference pass to ad:tech San Francisco (March 26-27) from the Web Marketing Association.
Posted by Bill Rice - 02/03/14 at 09:02:00 am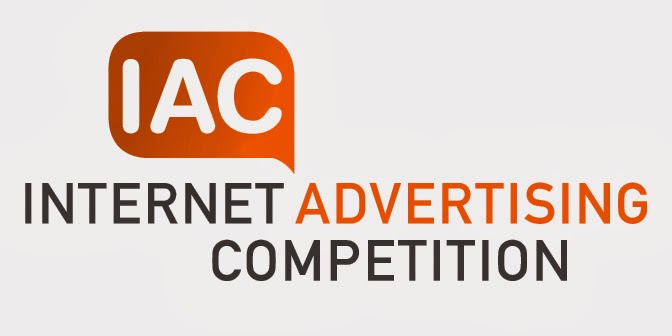 The Call for Entries for the 12th annual Internet Advertising Competition (IAC) Awards initial deadline has been extended until February 14, 2014. This will allow additional time to get your best work submitted. It is also the deadline for editing any existing entries before they are sent to the judges. The Competition Web site is located at www.IACAward.org
Awards will be presented within each of advertising formats:
Best Social Media Campaign
Best Online ad (including banner, pop-up or interstitial)
Best Rich media online ad
Best Email message
Best Online newsletter
Best Website (including landing pages and microsites)
Best Online video
Best Mobile applications
Best Integrated ad campaign
Enter your best work and win the recognition you deserve at www.IACAward.org
Powered by WordPress with GimpStyle Theme design by Horacio Bella.
Entries and comments feeds. Valid XHTML and CSS.