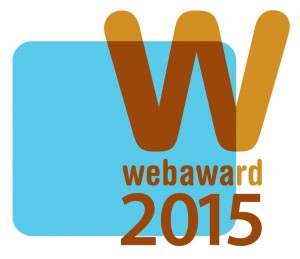 The Web Marketing Association is looking for the best automotive websites in the world as part of their 19th annual international WebAward Competition for Web site development at www.webaward.org. The WebAwards is the standards-defining competition that sets benchmarks for 96 industries, including automobile web sites, based on the seven criteria of a successful Web site. The deadline for automobile websites to enter to be judged is May 29, 2015.
"The automobile industry is one of the most competitive when it comes to Web development and companies can benefit from the independent evaluation of their online efforts," said William Rice, President of the Web Marketing Association. "The automotive industry is one of the few that have beaten the overall scores in Web development all ten years. They were one of the first to understand the importance of integrating the Internet and technology into their business strategy. They understand that consumers now usually go online before they walk in to the showroom."
Web sites are judged on seven criteria including design, innovation, content, technology, interactivity, copy writing and ease of use. Each WebAward entry is judged against other entries in its industry category and then against an overall standard of excellence.
All entrants benefit from receiving valuable feedback in terms of their specific scores compared against the average scores for their industry. They also may receive specific comments from the WebAward's professional judging panel on their Web site development efforts.
Winners of a WebAward in the automotive category will also receive:
Handsome statue or certificate of achievement
Increased visibility for their company
Marketing opportunity to promote the company website to the media
Links to your site from the highly ranked WebAward site to help SEO
A highlight for your resume.
Admiration of peers, friends and co-workers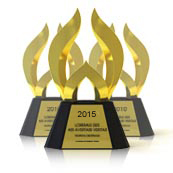 Each year the Web Marketing Association names the Best Automobile Website based on the scores submitted by the competition judges. Winners of the Best Automobile Web site include:
2014 – WSI for Toyota del Ecuador – Innova7
2013 – BETC for Peugeot RCZ Test Driver (which also won 2013 Best of Show)
2012 – PacificLink iMedia Limited for Audi A1 Website
2011 – H for WASH ME IF YOU CAN
2010 – Lexus for Vida lexus
2009 – Dotglu for BMW M Microsite
2008 – Euro 4D for Inspired by nature
2007 – Zugara for Toyota PitPass
2006 – Nobox Marketing Group for Una Noche IS
2005 – Arnold Worldwide for Volkswagen 2005 re-design
2004 – Arc Worldwide for Toyota Scion
2003 – Global Beach Group for The All-New XJ online campaign
2002 – Critical Mass & Mercedes-Benz USA for MBUSA.com
A complete list of past winners and the entry form for companies who wish to compete for 2015 honors can be found at the Best Automobile Web site page
Auto Websites can be entered into consideration for the 2015 Best Automobile Website WebAward at the WebAward Website.
The 2015 WebAwards are sponsored by the following leading organizations: Burst Media, EContent Magazine, ExactTarget, ad:tech conferences, Webmaster Radio, and Website Magazine. The Web Marketing Association thanks these companies for their commitment to the entire online marketing community.