Posted by Bill Rice - 08/22/17 at 10:08:53 am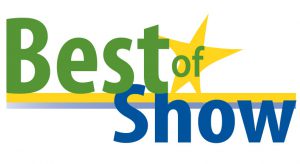 Each year the MobileWebAward competition's highest honor, the "Best of Show," will be given to the one best mobile website and one best mobile app that the judges believe represents the pinnacle of outstanding achievement in Web development.
TMP Worldwide won Best of Show Mobile Website for Unexpected Accenture – You View, which also was recognized as Best Employment Mobile Website. Unexpected Accenture – You View's goal is to get people excited about a career in technology by bringing case studies to life through the people who worked on them.
Ormco Corporation won Best of Show Mobile Application for Bethany Hamilton Damon™ Smile Emoji Keyboard, which also was awarded Best Mobile Mobile Application. The Bethany Hamilton Damon Smile Emoji keyboard is the first app that supports teens and adults undergoing orthodontic treatment by leveraging the power of mobile messaging apps to enhance the power of self-confidence.
Is your company's mobile offering up for "Best of Show" this year? The only way is to enter at the MobileWebAward website!
No Comments yet
RSS feed for comments on this post.
Sorry, the comment form is closed at this time.
Powered by WordPress with GimpStyle Theme design by Horacio Bella.
Entries and comments feeds. Valid XHTML and CSS.