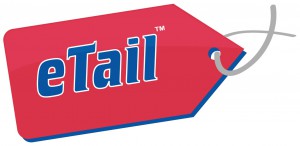 The Web Marketing Association supports a number of industry conferences that we feel are worthy of our members attentions. One such conference is eTail East, August 15 – 18, 2016 at the The Sheraton in Boston.
eTail is at the cutting edge of multi-channel and eCommerce. At eTail, inspiration meets innovation. Experience electric keynotes and tailored networking in the heart of historic Boston. Learn more at: http://etaileast.wbresearch.com
We hope to see you there.
Save