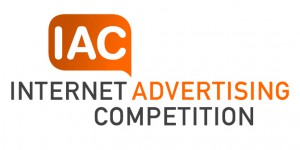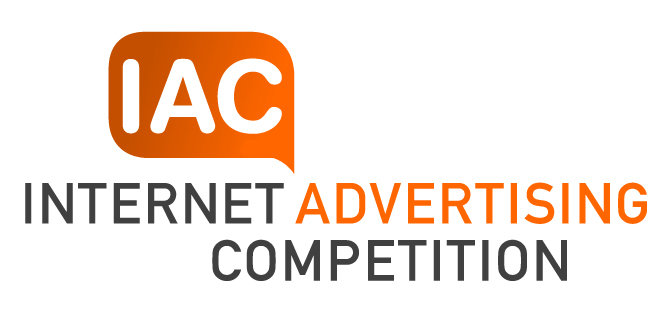 The Web Marketing Association announces the winners of its annual Internet Advertising Competition (IAC) Awards, an effort to honor excellence in online advertising and to recognize the individuals and organizations responsible for the best in Internet marketing. The IAC Awards are the first and only industry-based advertising award competition dedicated exclusively to online advertising. The Competition web site with a complete list of winners is located at www.IACAward.org
"Once again, the creativity and excellence in online advertising continues to rise," said William Rice, president of the Web Marketing Association, Inc. "The Web Marketing Association is pleased to help set the standard for Internet excellence with the IAC Awards by highlight the best in online advertising by medium and industry."
Best of Show Winners
These Best of Show winners represent the pinnacle of achievement across all industries. The Web Marketing Association is pleased to help set the standard for Internet excellence with the IAC Awards by highlight the best in online advertising by medium and industry.
Winner
Entry Name
Best of Show Award
Eyestorm Productions
Pint Class Ep. 2 – Temple of Stone
Best of Show Online Ad
HAVAS WORLDWIDE PARIS
EDF : 2CTARGET
Best of Show Rich Media Online Campaign
Tross Creative
Best of Show Online Video
Atmosphere Proximity
Ask Pharma
Best of Show Social Media Campaign
Western Union
Westernunion.com American Dream Sweepstakes
Best of Show Online Campaign
Orange Label Advertising
Greenwell Farms: Holiday Email Campaign
Best of Show Email Message
USA Network
Mr. Robot Email Campaign
Best of Show Email Message Campaign
Town & Country Bank
Town & Country Bank
Best of Show Online Newsletter Campaign
These Days
StopChildPorno Filter
Best of Show Interactive Application
SapientNitro
Voice Cooking
Best of Show Mobile Application
HAVAS WORLDWIDE PARIS

| | |
| --- | --- |
| | La Marine Nationale : On Board Careers |

Best of Show Website
Outsell and Saatchi & Saatchi

Think Jam

2015 Toyota Camry Launch

Mad Max: Fury Road

Best of Show Integrated Ad Campaign

Best of Show Rich Media Online Ad
Top Agency Winners
The Web Marketing Association recognizes the agency that demonstrates consistent excellence in online advertising development by winning more IAC Awards than any of their peers in a single competition. Each entrant was awarded points based on the level of award for each award received. The agency with the most points is awarded the Top Agency Award.
TMP Worldwide is recognized with the 2016 Top Agency Award, winning 17 IAC Award winning entries and a total of 87 quality points towards the Top Agency Award. As the global leader in talent acquisition technologies, TMP Worldwide is committed to finding new ways to leverage software, strategy and creative to enhance their clients' employer brands – across every connection point. Over the past 10 years – from healthcare to government to retail to technology and everything in between – they've revolutionized the way companies and candidates connect.
Seven additional organizations were recognized as Outstanding Advertising Developers in the 2016 IAC Awards for winning 6 or more awards. They are:
AGENCY (number of awards)
TMP Worldwide

Scorpion

17

11

SapientNitro

Havas Worldwide Chicago

10

10

BlueRush Digital Media Corp
8
LemonXL Limited
7
PacificLink iMedia Limited
6
Small Army
6
The IAC Awards web site with a complete list of winners is located at www.IACAward.org