THE WEB MARKETING ASSOCIATION PRESENTS THIS WEBAWARD
Sports Standard of Excellence
2022
Submitted by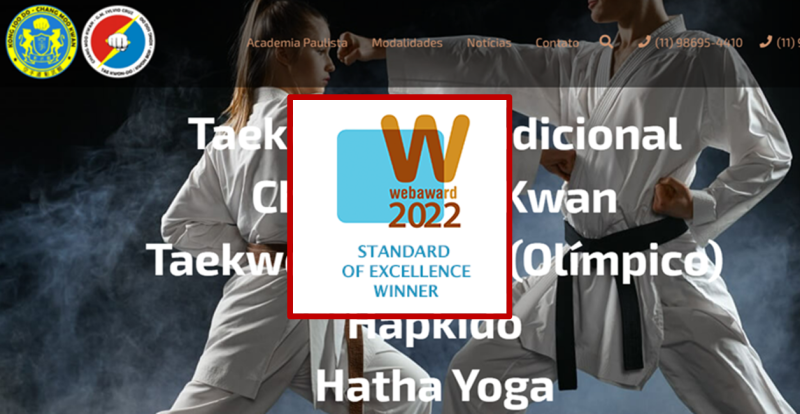 About Academia Paulista de Taekwondo
The Academia Paulista de Taekwondo has been teaching martial arts for over 50 years, in S"o Paulo, Brazil.
It is also a world center of excellence in teaching the Taekwondo - Chang Moo Kwan style (also known as Korean Karate or Kong Soo Do), one of the original styles that formed what is now known as Taekwondo, which has become an Olympic sport.
Gran Master Sylvio Cruz, 8th Dan, is the owner.
About the Web Marketing Associationís WebAwards
Since 1997, the Web Marketing Association's annual WebAward Competition has been setting the standard of excellence for Website development. Independent expert judges from around the world review sites in 86 industries. Only the best are recognized with a WebAward. The WebAward Competition is the premier award recognition program for Website developers and the online marketing community.