THE WEB MARKETING ASSOCIATION PRESENTS THIS WEBAWARD
Outstanding Website
2022
Submitted by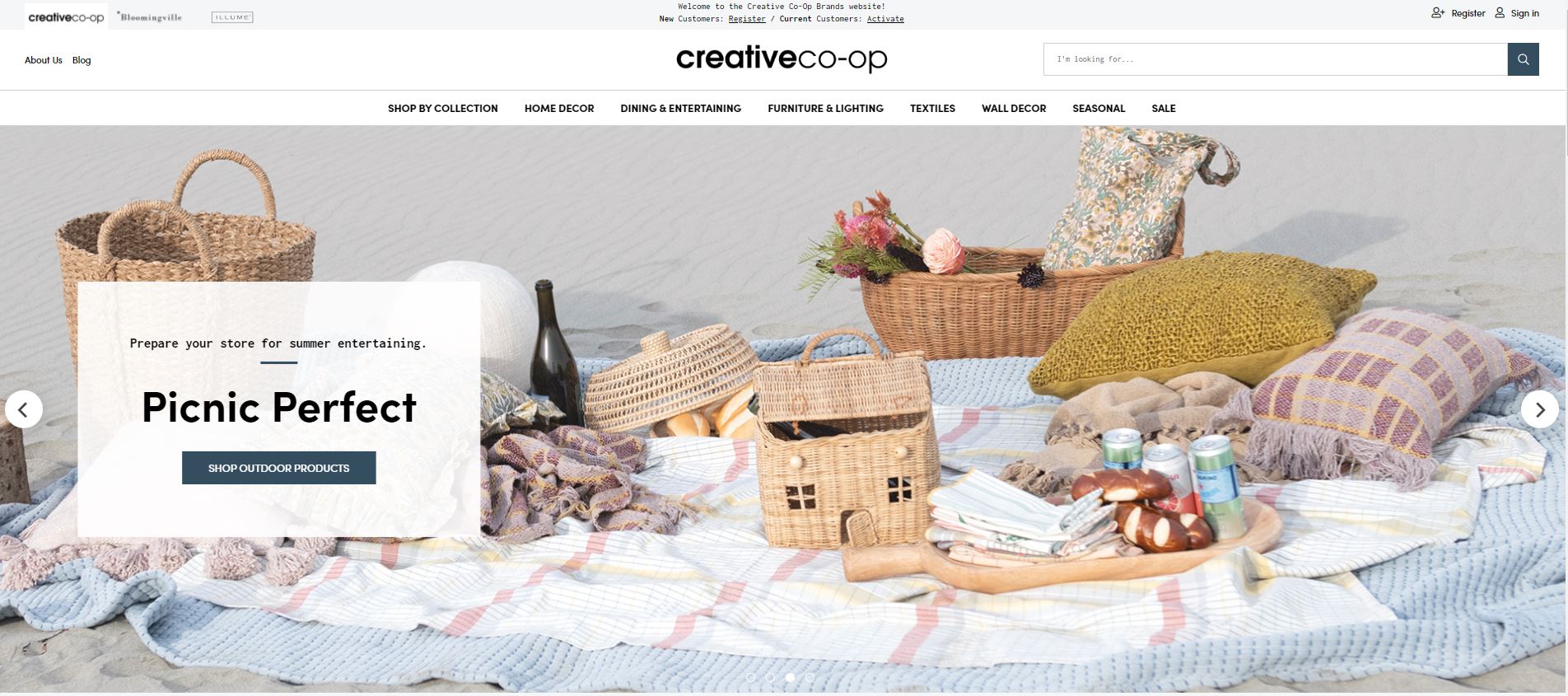 About Creative Co-Op and Whereoware
Whereoware is a full-service digital experience agency, driving smart growth for clients through digital strategy and activation, headquartered in McLean, VA. Our mission is to accelerate valuable relationships between our clients and their customers through technology maximization, digital optimization, and stand-out marketing solutions.

Whether you need to audit and integrate your Martech stack, design a powerful and complex e-commerce or CMS website, drive profitability through omni channel marketing strategies, or optimize your Salesforce experience for greater adoption and efficiency, Whereoware has the proven past performance to achieve your goals.
About
http://www.whereoware.com/work/creative-co-op-releases-three-brand-websites-at-once
Creative Co-Op is a global leader in wholesale home accessories, designing and distributing an expansive range of lifestyle products to a broad spectrum of retailers worldwide.

Whereoware is a full-service digital agency designing and building award-winning websites and marketing campaigns, and generating impactful results with data integrations, analytics, digital advertising, and SEO/PPC services.

‍Creative Co-Op teamed with long-term digital agency partner Whereoware to build three highly integrated multi-sites for their brands Creative Co-Op, Illume, and Bloomingville. Customers can browse each website and checkout from a single, one-stop shopping cart (personalized with brand-specific incentives and business rules), ensuring a simple and seamless browsing and buying experience. By exposing customers from Illume and Bloomingville to the Creative Co-Op website, they've increased referral traffic 4,000% (new users) and increased revenue from referral traffic 33,000%.
About the Web Marketing Association's WebAwards
Since 1997, the Web Marketing Association's annual WebAward Competition has been setting the standard of excellence for Website development. Independent expert judges from around the world review sites in 86 industries. Only the best are recognized with a WebAward. The WebAward Competition is the premier award recognition program for Website developers and the online marketing community.