THE WEB MARKETING ASSOCIATION PRESENTS THIS WEBAWARD
Best Crypto Currency Website
2022
Submitted by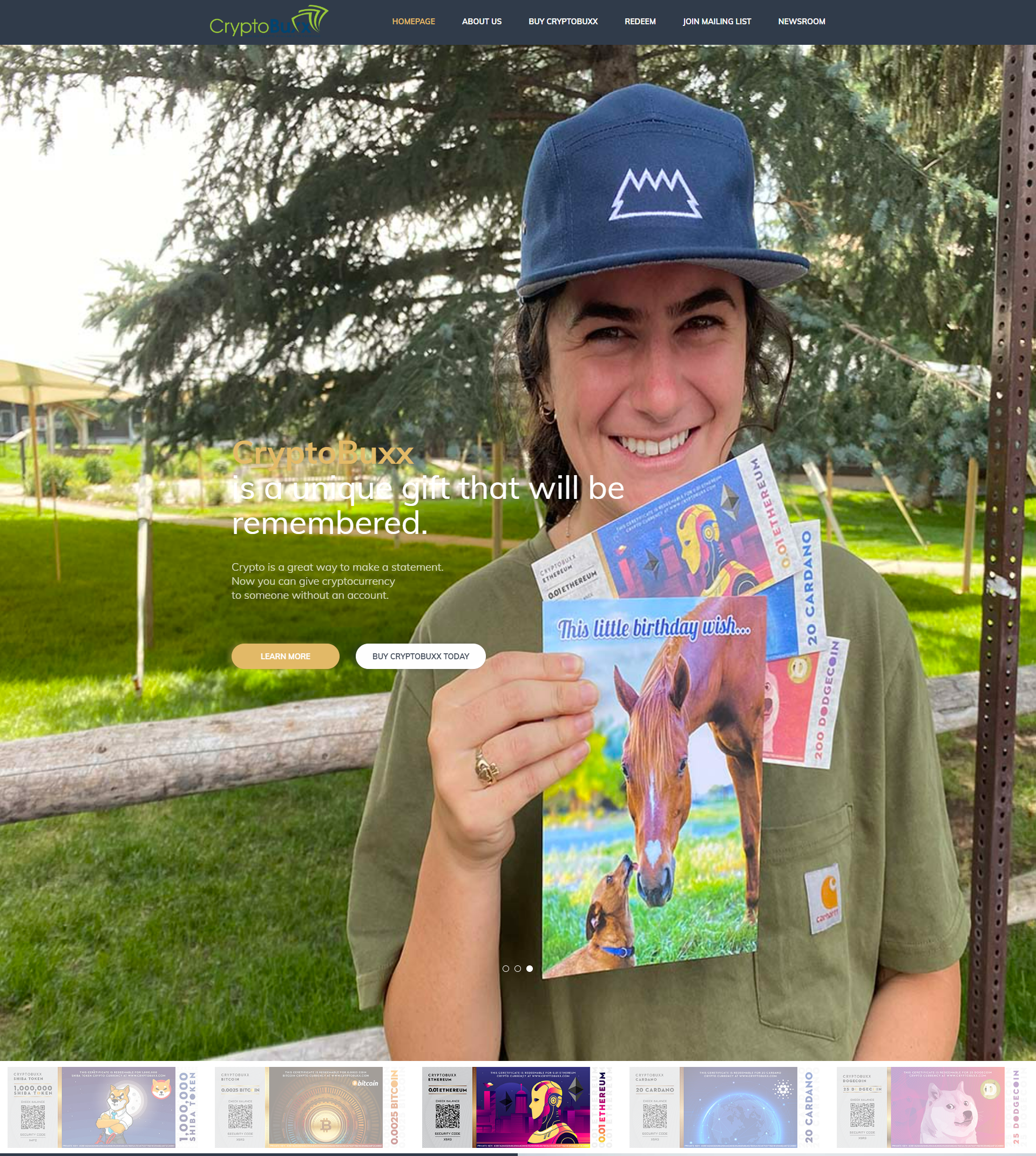 About Certificate Exchange, Inc.
CryptoBuxx are crypto gift certificate and crypto gift cards available in specific denominations of popular crypto coins such as Bitcoin, Cardano, Dogecoin, Shiba Inu and Tether. CryptoBuxx gift certificates are offered in paper, plastic cards or digital form and can make giving the gift of crypto easy, even if the person does not already have a crypto wallet. For complete information and to purchase, go to https://www.CryptoBuxx.com.
About the Web Marketing Associationís WebAwards
Since 1997, the Web Marketing Association's annual WebAward Competition has been setting the standard of excellence for Website development. Independent expert judges from around the world review sites in 86 industries. Only the best are recognized with a WebAward. The WebAward Competition is the premier award recognition program for Website developers and the online marketing community.