THE WEB MARKETING ASSOCIATION PRESENTS THIS WEBAWARD
Best Other Website
2022
Submitted by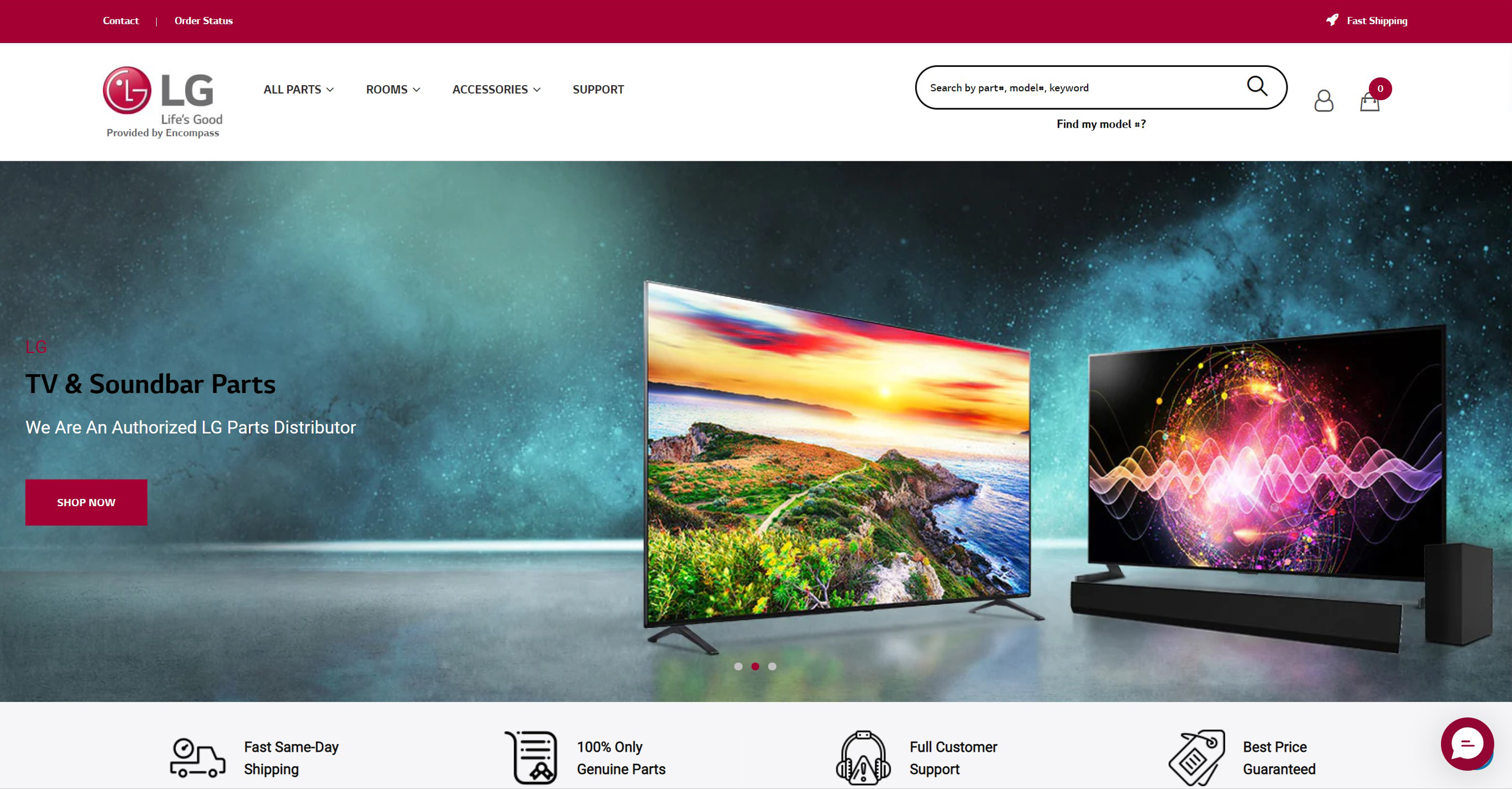 About Encompass Supply Chain Solutions LLC
Encompass is a proven market leader in distribution, 3PL and 4PL solutions and repair service for a diverse range of finished goods and replacement parts. Leveraging expansive warehouse and distribution infrastructure strategically located in Atlanta, South Florida, New York and Nevada, Encompass delivers world-class logistics services for OEM finished goods and replacement parts. We provide access to 8+ million original parts SKUs from 200+ leading manufacturers, ensuring superior fill rates.
About LG
LG Electronics was established in 1958 and has since led the way into the advanced digital era thanks to the technological expertise acquired by manufacturing many home appliances such as radios and TVs.
About the Web Marketing Associationís WebAwards
Since 1997, the Web Marketing Association's annual WebAward Competition has been setting the standard of excellence for Website development. Independent expert judges from around the world review sites in 86 industries. Only the best are recognized with a WebAward. The WebAward Competition is the premier award recognition program for Website developers and the online marketing community.