THE WEB MARKETING ASSOCIATION PRESENTS THIS WEBAWARD
Best Telecommunication Website
2019
Submitted by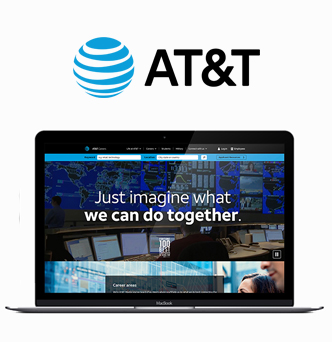 About TMP Worldwide
We're the global talent technology leader intelligently solving the most critical challenges for employers and delivering results that strengthen their organizations. Our unified platform, augmented by rich data and deep industry expertise, is revolutionizing how employers attract and hire the talent they need – through connected intelligence.
About AT&T
AT&T Inc. is a modern media company whose mission is to inspire human progress through the power of communication and entertainment.

We bring together premium video content, a large base of direct-to-consumer relationships, high-speed networks optimized for video and advertising technology to lead the next revolution in technology, media and telecommunications.
About the Web Marketing Association's WebAwards
Since 1997, the Web Marketing Association's annual WebAward Competition has been setting the standard of excellence for Website development. Independent expert judges from around the world review sites in 86 industries. Only the best are recognized with a WebAward. The WebAward Competition is the premier award recognition program for Website developers and the online marketing community.