THE WEB MARKETING ASSOCIATION PRESENTS THIS WEBAWARD
Best Other Website
2013
Submitted by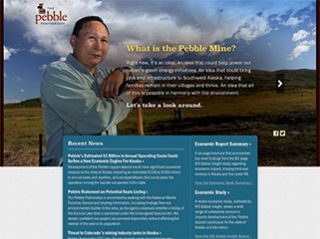 About Gere Donovan Creative
We are the unicorn in a field of ponies.

We're strategists, creatives, analysts, and programmers. Our independent digital agency specializes in online experiences that are as beautiful inside as they are on the outside.

Whether a project demands breakthrough impact, a brand re-boot, or complex digital solutions, we guide our clients from concept to delivery... To greatness. Our client relationships, averaging more than 10 years, are based on earned trust, meaningful collaboration, and success after success.

We are makers of things that endure. We are fixers of broken things. We are builders of bridges between you and your customers.

We solve hard problems.
About the Web Marketing Associationís WebAwards
Since 1997, the Web Marketing Association's annual WebAward Competition has been setting the standard of excellence for Website development. Independent expert judges from around the world review sites in 86 industries. Only the best are recognized with a WebAward. The WebAward Competition is the premier award recognition program for Website developers and the online marketing community.