In a departure from the past, the Web Marketing Association is no longer pre-announcing the winners to the participants prior to the public release of results on September 15th.
If you entered the 2010 WebAward Competition, please log in to your nominator account and review the information submitted for each entry before September 15th. Specifically review the title of the entry and who is to be recognized for winning the award. This is information that will be included on the awards as well as information that will be posted online on our website. Only the nominator can update this information and only through the nominators account.
There were some fantastic sites submitted for review this year and our expert judges spend hundreds of hours pouring over the entries and reviewing them on seven different criteria. While not everyone can win recognition in the 2010 WebAwards, everyone benefits from the judges scores benchmarked to their industry.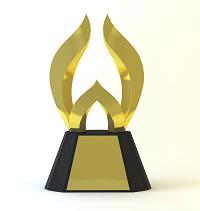 For 2010, the WebAwards has also upgraded it's physical awards. The top winner in each industry will receive a handsome gold trophy to display. The Certificate of Achievement has also been upgraded with the help of our friends at BGT Partners. We are also looking to improve our production process so that winners receive their awards quicker and with less errors, so be sure to review your entry data before September 15th.