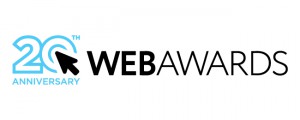 The Web Marketing Association is looking for the best Energy Websites in the world as part of their 20th annual international WebAward Competition for Web site development at www.webaward.org. The WebAwards is the standards-defining competition that sets benchmarks for 96 industries, including energy websites, based on the seven criteria of a successful web site. The deadline for energy websites to enter to be judged is May 31, 2016.
"The energy industry is very competitive when it comes to Web development and companies can benefit from the independent evaluation of their online efforts," said William Rice, President of the Web Marketing Association.  "The most effective energy websites are true e-commerce sites designed to build long-term relationships with users and key constituents such as government regulators and shareholders."
Web sites are judged on seven criteria including design, innovation, content, technology, interactivity, copy writing and ease of use. Each WebAward entry is judged against other entries in its industry category and then against an overall standard of excellence.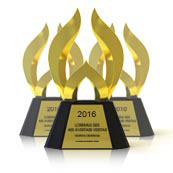 All entrants benefit from receiving valuable feedback in terms of their specific scores compared against the average scores for their industry. They also may receive specific comments from the WebAward's professional judging panel on their Web site development efforts.
Winners of a WebAward in the energy category will also receive:
Handsome statue or certificate of achievement
Increased visibility for their company
Marketing opportunity to promote the company website to the media
Links to your site from the highly ranked WebAward site to help SEO
A highlight for your resume.
Admiration of peers, friends and co-workers
Each year the Web Marketing Association names the Best Energy Website based on the scores submitted by the competition judges.
Recent winners of the Best Energy Web site include:
2015 – Noble Studios for Enphase Energy site redesign
2014 – Nebo for Mirion Technologies Redesign
2013 – Nebo for MAGE SOLAR USA Website Redesign & PPC
2012 – Mineral for AV – EV Solutions Website
2011 – Weber Shandwick Visual Communications for Luminant Power Track
2010 – Savage for Tenaris Corporate Website
2009 – NJI Media Group for Energy Townhall
2008 – B·U·T for DuPont in Energy
2007 – Dell Global Site Design for Dell Earth
2006 – Edison International for Edison International Website
2005 – Macquariam for AGL Resources
2004 – Abengoa Bioenergy for Abengoa Bioenergy Corp
2003 – APS for aps.com E-care
2002 – Rhino Internet Solutions for Arizona Public Service
Participants can improve their chances on winning a WebAward by visiting the Web Marketing Association Facebook Page and becoming a fan of the page. The Web Marketing Association will be providing hints and tips on how to improve your chances on winning a top award though out the award program entry period.
The 2016 WebAwards are sponsored by the following leading organizations: PR.com, EContent Magazine, VerticalResponse, ad:tech conferences, Webmaster Radio, and Website Magazine. The Web Marketing Association thanks these companies for their commitment to the entire online marketing community.
Energy related websites can be entered into consideration for the 2016 Best Energy Website WebAward at the WebAward Website.