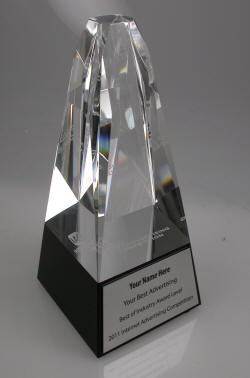 The Web Marketing Association has extended the deadline to enter the 9th annual Internet Advertising Competition Awards. The new deadline is now February 11th at midnight EST. This will be the only extension as the judging will begin the following Monday.
All existing entries can be edited until the new deadline date as well.
Entering is easy. Entries are submitted online by logging in to your existing Nominator Account. If you are new to the IAC Awards, you can create a New Nominator Account here. Upload your creative onto a html page and you are ready to win. Entries will be judged on creativity, innovation, impact, design, copywriting, and use of the medium.
Awards will be presented within each of the industry categories and advertising formats such as:

Social Media Campaign (NEW for 2011)

Online Ad (including banner, pop-up or interstitial)
Rich Media Online Ad
Email Message
Online Newsletter Campaign
Website (including microsites and landing pages)
Integrated Ad Campaign
Moble Apps
Online video
Ads The Client Did Not Choose
Best of Show awards for each format will be selected from among the industry winners. Ads eligible for entry in the competition must have run during the period from January 1, 2010 through January 28, 2010, except for the Ads The Client Did Not Choose which do not have to have run.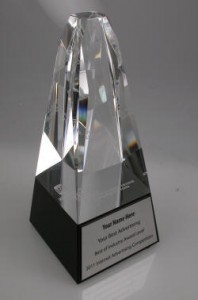 IAC Best of Industry winners will receive a new custom-made IAC Award that uses high quality clear and black crystal, with a custom geometric hand cut shape, and the pieces of black and clear crystal seamlessly fused and polished together by hand. In between the clear and black, the IAC logo is etched on the bottom of the clear piece, creating a beautiful unique design. Personalization is added with a steel plate on the base. It will be an impressive addition to any display case and will make an extraordinary client gift.
Winning an Internet Advertising Competition award is a great way to show clients and senior management the excellence of your work – and it won't hurt the moral in the office either!
Don't wait! Enter your best online advertising and win the recognition you deserve! Enter today at www.IACAward.org