Sponsors
The Web Marketing Association would like to especially thank the corporate sponsors of the 2017 WebAwards Competition, without whom this competition would not be possible.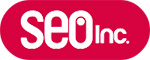 SEO Inc is an award winning innovative Internet Marketing company located in San Diego CA. SEO Inc has more than 20 years of SEO / PPC specific experience in the digital marketing field, that's more that 99% of current SEO companies. We believe in developing digital marketing campaigns that are built on a foundation of SEO Inc's proven methodology. Our seo services fills in every piece of the ever changing and complex SEO puzzle, get SEO Optimization that gains marketing traction quickly and establishes your brand in your industry. Our SEO company can get you campaign off the ground, with a long-term proven custom SEO strategy.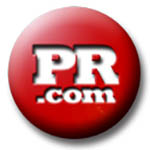 Businesses and public figures use a PR.com profile to increase their online visibility, improve brand recognition, and generate leads and sales. They distribute their news via PR.com's multi-platform press release distribution service to generate social media engagement and broadcast their message to and attract the attention of thousands of websites, bloggers, journalists, editors and consumers.

VerticalResponse Inc., a subsidiary of Deluxe Corporation, provides a full suite of affordable online marketing tools to help small businesses and non-profits connect with their customers on email, social media and more. Additionally, the company's reseller program (www.verticalresponse.com/partner) provides partner companies and agencies their own branded version of the platform, allowing them to offer email and social media marketing tools for their clients. More than 1 million users and 400 partner companies worldwide have relied on the VerticalResponse platform to easily create, manage and analyze their marketing campaigns, all from a single dashboard. VerticalResponse is headquartered in San Francisco, Calif. For more information visit www.verticalresponse.com, and connect on Twitter at www.twitter.com/VR4SmallBiz and Facebook at www.facebook.com/verticalresponse.

We are storytellers for confident brands. And the moral to our story is "the strongest relationships are built on shared beliefs." This moral guides everything we do. It helps us discover which clients we are interested in forming a relationship with. It helps our clients understand what matters to us. And it definitely guides us when we're hiring fellow storytellers.
When your company knows its moral, it will drive everything you do. Communications. Media placement. Social media conversations. Product development. Recruiting. And things you haven't even thought of yet. You will no longer be guided by strategy statements and key messaging, which often lead to manufactured campaigns instead of authentic conversations. In short, you will find your company's soul.
To discover the moral to your story and share it with those that matter to you, give us a call.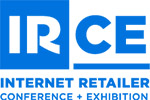 Internet Retailer Conference & Exhibition (IRCE) provides you with a conference full of industry experts, an exhibit hall filled with the latest and greatest solution providers, and a community made for networking with thousands of like-minded industry peers. Developed by the editorial experts at Internet Retailer magazine, the IRCE agenda covers timely topics across the retail sector.

Website Magazine is the one magazine to focus exclusively on the business of running a website: tips for successful websites, solutions for enhancing website traffic, the latest Internet industry trends and statistics, as well as news analysis on the Internet industry. By providing a broad scope of useful articles and tapping premier talent in the industry, Website Magazine covers all the elements that together make websites successful: search engine optimization and marketing, website design, content management, blogging, E-commerce, online advertising, email marketing, analytics, web software and applications, customer service/customer relationship management, web hosting, mobile web and more. That's why Website Magazine, founded in 2005, has quickly been recognized as the most useful magazine in the field.

ad:tech is an interactive advertising and technology conference dedicated to connecting all sides of today's brand marketing landscape. Worldwide shows blend keynote speakers, topic driven panels and interactive workshops to provide attendees with the tools and techniques they need to compete in a changing world. We're committed to bringing you the now and the next of modern marketing.

Cranberry Radio ( cranberry.fm ) is the largest online radio and podcast platform for the digital marketing industry. A trusted source for everything related to digital marketing for over a decade, the award winning WebmasterRadio.FM is now part of Cranberry's content amplification platform. Cranberry Radio is another option for brands and individuals to build content, authority and engage with consumers and prospects. Show hosts are able to amplify brands in a way that brings value to their listeners. Cranberry Radio is actively seeking show hosts for new industry verticals. Cranberry Radio content for your ears, and everything in between.

Econtent magazine targets the creators, managers, buyers, and sellers of digital content. Today, we are all publishers; organizations of all types must master digital content creation, management, delivery, and findability in order to succeed. From website information and marketing content, to YouTube and corporate communication videos; be it professionally or customer created or crowd sourced; delivered on your website, via mobile and other emerging digital devices, or via search or social media channels-digital content is the lifeblood of organizations of all kinds. Thus, everyone from enterprises to traditional publishers must stay abreast of the best practices and emerging trends and tools in order to make the most of their digital content assets. Focused on content creation, management, delivery, and search, EContent magazine and EContentmag.com keep CIOs, CTOs, CMOs, business managers, content strategists, and information and knowledge professionals ahead of the curve so that they can maximize their investment in digital content.