THE WEB MARKETING ASSOCIATION PRESENTS THIS WEBAWARD
Best Bank Website
2022
Submitted by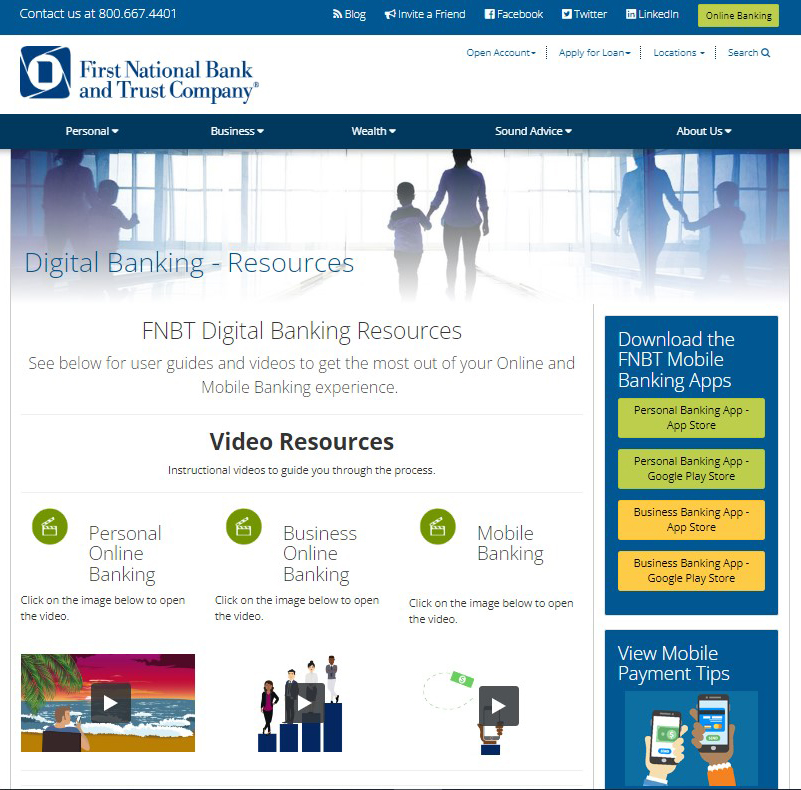 About First National Bank and Trust
http://bankatfirstnational.com
First National Bank and Trust Company is a family-focused, community bank headquartered in Beloit, Wisconsin. Chartered in 1882, First National Bank and Trust has grown to be a leading financial services institution offering products and services for consumers and businesses, as well as trust, retirement services, investment management, brokerage and insurance. We now serve nearly 30,000 households in 13 communities and 16 locations in Southern Wisconsin and Northern Illinois with assets of approximately $1.5 billion. We treat our customers, employees, shareholders and communities like family, with a goal of helping all our families succeed. Providing Sound Advice and delivering an exceptional experience has positioned First National Bank and Trust as a Stateline leader in the industry.
About the Web Marketing Associationís WebAwards
Since 1997, the Web Marketing Association's annual WebAward Competition has been setting the standard of excellence for Website development. Independent expert judges from around the world review sites in 86 industries. Only the best are recognized with a WebAward. The WebAward Competition is the premier award recognition program for Website developers and the online marketing community.