THE WEB MARKETING ASSOCIATION PRESENTS THIS WEBAWARD
Best Media Website
2018
Submitted by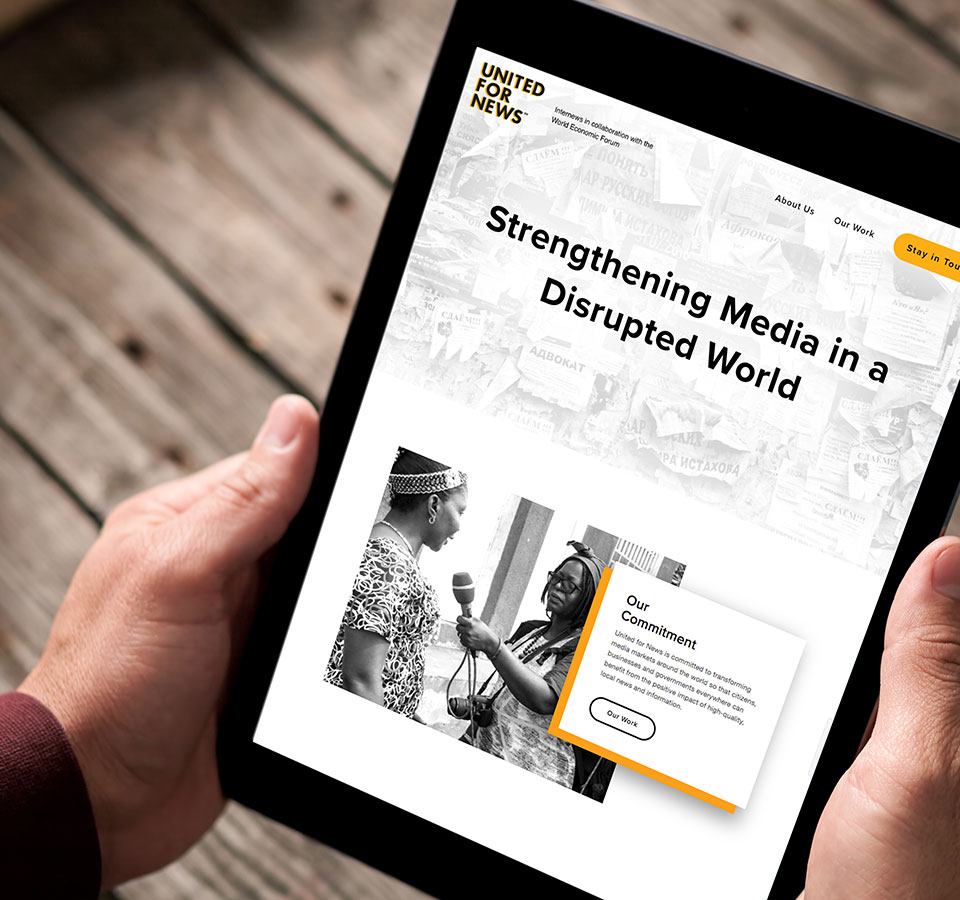 About Forum One
Forum One amplifies the impact of mission-driven organizations through transformational digital solutions. We work with nonprofits, associations, foundations, think tanks, cultural institutions, and government agencies all over the world to understand their challenges and implement forward-looking, effective solutions that have an impact.
About Internews
Internews works to ensure access to trusted, quality information that empowers people to have a voice in their future and to live healthy, secure, and rewarding lives. They envision a world where everyone can communicate freely with anyone, anywhere, and exchange the news and information they need to shape their communities and the world.

In 2017, Internews identified a major lack of support for local news agencies, particularly in developing parts of the world, to retain the capacity to tell transparent, trustworthy news in a quickly changing world. Internews partnered with the World Economic Forum (WEF) to build a coalition of leaders in the field of news and media to strengthen transparency and truth in media. Internews engaged Forum One to help tell the story of this new coalition.
About the Web Marketing Associationís WebAwards
Since 1997, the Web Marketing Association's annual WebAward Competition has been setting the standard of excellence for Website development. Independent expert judges from around the world review sites in 86 industries. Only the best are recognized with a WebAward. The WebAward Competition is the premier award recognition program for Website developers and the online marketing community.