THE WEB MARKETING ASSOCIATION PRESENTS THIS WEBAWARD
Government Standard of Excellence
2018
Submitted by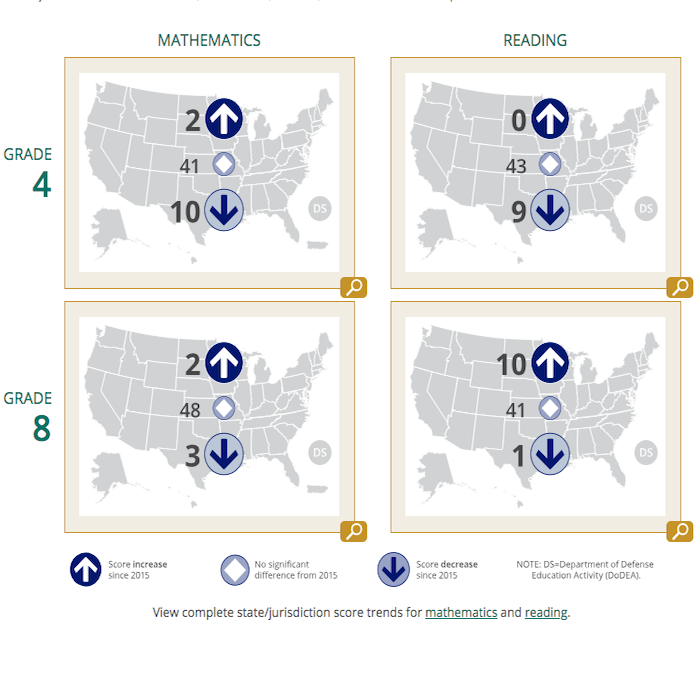 About Forum One
Forum One amplifies the impact of mission-driven organizations through transformational digital solutions. We work with nonprofits, associations, foundations, think tanks, cultural institutions, and government agencies all over the world to understand their challenges and implement forward-looking, effective solutions that have an impact.
About National Center for Education Statistics (NCES)
https://nces.ed.gov/nationsreportcard/
The National Assessment of Educational Progress (NAEP) is the only assessment that measures what U.S. students know and can do in various subjects across the nation, states, and in some urban districts. Also known as The Nation's Report Card, NAEP has provided important information about how students are performing academically since 1969. NAEP is a congressionally mandated project administered by the National Center for Education Statistics (NCES) within the U.S. Department of Education and the Institute of Education Sciences (IES).

Forum One worked closely with Educational Testing Service (ETS), the prime contractor for this work, to design and produce these products. Among many other activities, ETS authored content and provided the thoroughly analyzed data the sites display. ETS's mission is to help advance quality and equity in education by providing fair and valid assessments, research and related services. Our products and services measure knowledge and skills, promote learning and performance, and support education and professional development for all people worldwide. ETS has worked with NAEP since 1983.
About the Web Marketing Association's WebAwards
Since 1997, the Web Marketing Association's annual WebAward Competition has been setting the standard of excellence for Website development. Independent expert judges from around the world review sites in 86 industries. Only the best are recognized with a WebAward. The WebAward Competition is the premier award recognition program for Website developers and the online marketing community.