THE WEB MARKETING ASSOCIATION PRESENTS THIS WEBAWARD
Non-Profit Standard of Excellence
2018
Submitted by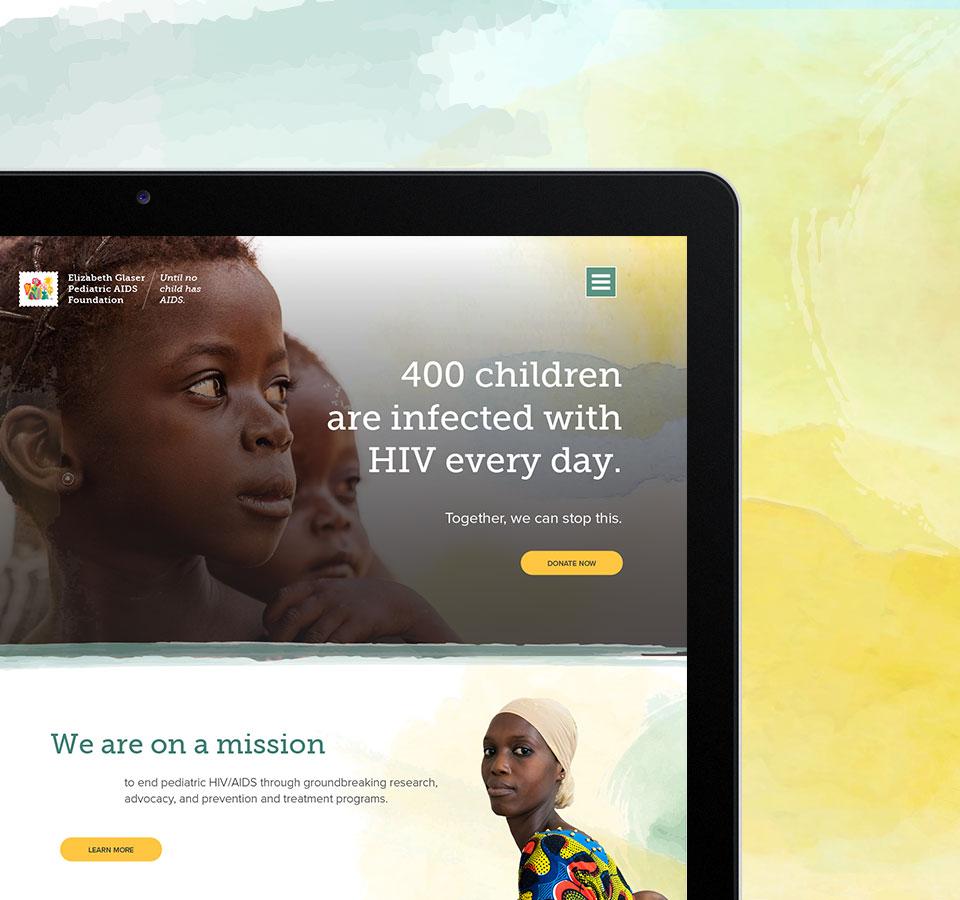 About Forum One
Forum One amplifies the impact of mission-driven organizations through transformational digital solutions. We work with nonprofits, associations, foundations, think tanks, cultural institutions, and government agencies all over the world to understand their challenges and implement forward-looking, effective solutions that have an impact.
About Elizabeth Glaser Pediatric AIDS Foundation
The Elizabeth Glaser Pediatric AIDS Foundation seeks to end global pediatric HIV/AIDS through prevention and treatment programs, research, and advocacy. Since their inception in 1988, there has been a 95 percent decline in new pediatric HIV infections in the U.S., and a nearly 60 percent decline in the number of new infections in children worldwide since the year 2000. Forum One worked with the EGPAF team to re-imagine, redesign, and redevelop their website to increase engagement and drive action to achieve the Foundation's ambitious goal of an AIDS-free generation.
About the Web Marketing Associationís WebAwards
Since 1997, the Web Marketing Association's annual WebAward Competition has been setting the standard of excellence for Website development. Independent expert judges from around the world review sites in 86 industries. Only the best are recognized with a WebAward. The WebAward Competition is the premier award recognition program for Website developers and the online marketing community.