THE WEB MARKETING ASSOCIATION PRESENTS THIS WEBAWARD
Fashion or Beauty Standard of Excellence
2017
Submitted by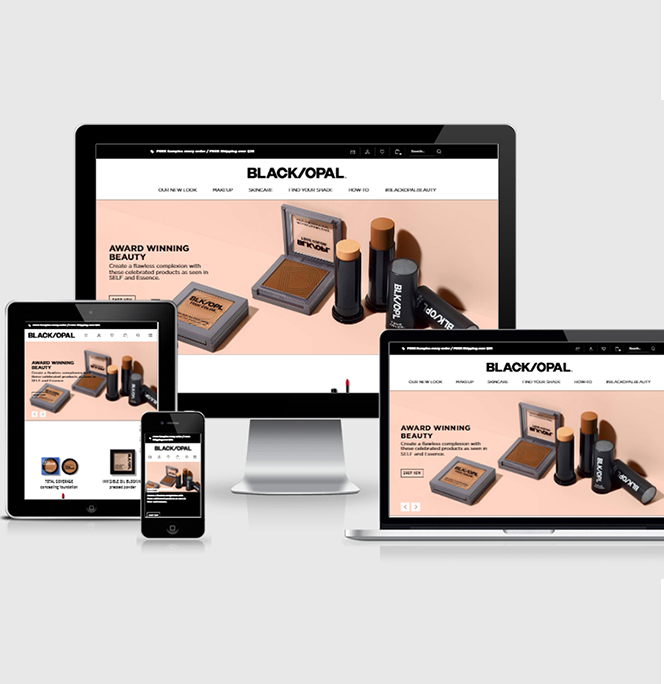 About Global Reach Internet Productions
Global Reach is one of the most respected and largest web development firms in Iowa. Founded in 1995, Global Reach provides state-of-the-art web development and web design as well as consulting, product development, system services, search engine optimization, search engine marketing, social media, and traditional graphic design. Global Reach has its roots in the Midwest but serves clients worldwide through its offices in Des Moines and Ames, Iowa and Nicosia, Cyprus.
About Mana Products, Inc.
Mana Products, the world's leading contract and private label cosmetics manufacturer, desired a top-notch responsive e-commerce website for its Black Opal Beauty product line. Global Reach answered the challenge with a dynamic responsive design that includes custom development and integration with third-party ERP and fraud detection systems. As with all Global Reach e-commerce websites, the site is fully PCI-compliant. ### Global Reach was founded in 1995 and since then, it has become a leader in content management solutions and custom web development. In addition, Global Reach provides a number of interrelated services such as internet marketing, graphic design, hosting and IT support. We are proud of our Iowa roots and our history of award-winning innovation.
About the Web Marketing Associationís WebAwards
Since 1997, the Web Marketing Association's annual WebAward Competition has been setting the standard of excellence for Website development. Independent expert judges from around the world review sites in 86 industries. Only the best are recognized with a WebAward. The WebAward Competition is the premier award recognition program for Website developers and the online marketing community.