Posted by Bill Rice - 09/07/16 at 12:09:37 pm
Enter to win a copy of Domains 360, A new book about the Fundamentals of Buying & Selling Domain Names by Peter Prestipino, Editor-in-Chief of Website Magazine.
To enter, visit the WMA Contest Page before Friday, September 23rd.
Posted by Bill Rice - 08/08/16 at 12:08:21 pm

NetFinance Interactive 2016
November 29 – December 1, 2016
Park Hyatt Aviara Resort, Carlsbad, CA
The event for Financial Services executives, NetFinance Interactive is the one-stop shop for digital and multi-channel thought leaders. It's an event where you'll learn, gain inspiration and find solutions for your business – all while building lasting relationships. This year, we'll have topics covering the full spectrum digital success from online marketing and mobile to customer acquisition and retention strategies. At NetFinance, we aim to spark new insights for you so if you have a challenge, we've got you covered.
For more info, go to http://netfinanceint.wbresearch.com/
Save
Save
Posted by Bill Rice - 08/03/16 at 01:08:09 pm

The 4th Annual Digital Marketing Exchange has once again raised the bar with cutting-edge content led by the companies you want to hear from!  Our invitation-only event presents speakers paving the way of digital transformation, delivering leading practices and dialogue-driven debate on key topics of interest. Our exclusive group includes digital marketing leaders from companies such as The NY Times, Zappos, Kiehl's, AT&T, Adore Me, Brown-Forman and much more! Event will take place September 18-20, in San Diego, California. Click here to request an invitation.
Posted by Bill Rice - 07/19/16 at 11:07:14 am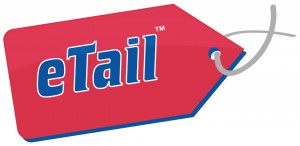 The Web Marketing Association supports a number of industry conferences that we feel are worthy of our members attentions. One such conference is eTail East, August 15 – 18, 2016 at the The Sheraton in Boston.
eTail is at the cutting edge of multi-channel and eCommerce. At eTail, inspiration meets innovation. Experience electric keynotes and tailored networking in the heart of historic Boston. Learn more at: http://etaileast.wbresearch.com
We hope to see you there.
Save
Posted by Bill Rice - 05/05/16 at 12:05:06 pm

Long time Web Marketing Association sponsor WebmasterRadio.fm has recently been acquired by content amplification platform, Cranberry and re-launched of the award-winning online radio network as Cranberry Radio (cranberry.fm). The addition of Cranberry Radio to the family of Cranberry services provides another platform for brands and individuals to build content, authority and engage with consumers and prospects.
Posted by Bill Rice - 03/01/16 at 09:03:07 am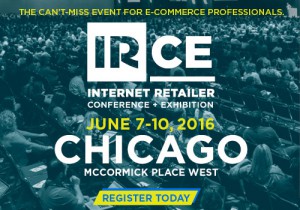 Internet Retailer Conference & Exhibition (IRCE) provides you with a conference full of industry experts, an exhibit hall filled with the latest and greatest solution providers, and a community made for networking with thousands of like-minded industry peers. Developed by the editorial experts at Internet Retailer magazine, the IRCE agenda covers timely topics across the retail sector. Save 20% Off Registration at IRCE!
Main Stage speakers for 2016 include top influencers from Dell, Nasa, Steve Madden, and TigerFitness.com. Don't miss their inspiring sessions, as well as our 6 dedicated workshops and 10 separate tracks offered across four days. 
Join IRCE in Chicago, June 7-10, at McCormick Place West, to discover the latest trends in online commerce and improve your online strategies – plus, take advantage of the 600+ solution and technology providers in the exhibit hall. Register now and use Promo Code "AP1" to receive 20% off!
Posted by Bill Rice - 12/26/15 at 09:12:55 pm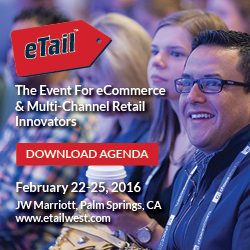 eTail, a marketing partner of the Web Marketing Association, is your one-stop shop for all things multi-channel and eCommerce; an event where inspiration meets innovation; socializing meets ROI. We're bigger and better this year – covering every topic related to your job, both strategically and tactically. Experience tons of new sessions, interactive learning, guest speakers and keynotes, all in beautiful Palm Springs.
Keynote speakers come from top retailers – companies such as Barnes & Noble, JustFab, HSN, Coach, HP, Sears – to name a few. You can attend high impact presentations, debate –themed panel discussions, collaborative working group sessions, retailer only meet-ups – you're guaranteed to leave with pages of notes. Bring your team – there's more sessions and content than ever before.
Where else can you network like you can at eTail. Nowhere. There is a new chance to make a valuable business contact, connect one on one with other retailers and catch up with old friends – every single day.
Register today using code ETW16WMA to receive 25% off the full conference price for qualified retailers!
Posted by Bill Rice - 10/20/15 at 12:10:20 pm
Posted by Bill Rice - 07/23/15 at 05:07:27 pm

Join over 500 digital marketers on August 10-12 as we return to San Francisco with our action-packed, educationally-focused agenda that will cover the latest digital marketing tips, tricks and tools that will blow your mind, make you rethink your strategy and provide actionable takeaways to revolutionize your marketing campaigns.
With 9 tracks (including Learn with Google Classroom), over 60 expert speakers, 100 sessions and a plethora of networking events, we've got it covered! View the full agenda here: http://www.clickzlive.com/sanfrancisco/agenda-day1.php
Posted by Bill Rice - 07/16/15 at 03:07:11 am
Powered by WordPress with GimpStyle Theme design by Horacio Bella.
Entries and comments feeds. Valid XHTML and CSS.