Posted by Bill Rice - 03/01/16 at 09:03:07 am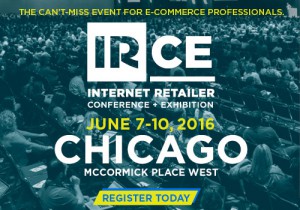 Internet Retailer Conference & Exhibition (IRCE) provides you with a conference full of industry experts, an exhibit hall filled with the latest and greatest solution providers, and a community made for networking with thousands of like-minded industry peers. Developed by the editorial experts at Internet Retailer magazine, the IRCE agenda covers timely topics across the retail sector. Save 20% Off Registration at IRCE!
Main Stage speakers for 2016 include top influencers from Dell, Nasa, Steve Madden, and TigerFitness.com. Don't miss their inspiring sessions, as well as our 6 dedicated workshops and 10 separate tracks offered across four days. 
Join IRCE in Chicago, June 7-10, at McCormick Place West, to discover the latest trends in online commerce and improve your online strategies – plus, take advantage of the 600+ solution and technology providers in the exhibit hall. Register now and use Promo Code "AP1" to receive 20% off!
Posted by Bill Rice - 02/08/16 at 11:02:24 pm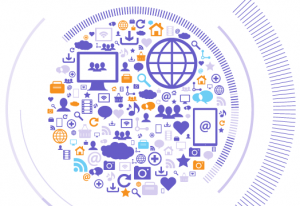 Network with and learn from search marketing professionals at the inaugural SEMPO Member Forum March 10-11, 2016! Join SEMPO at The Westin San Diego Gaslamp Quarter for 1 ½ days of progressive thinking, comparative discussions about tools and techniques, small workshops, and more. There are plenty of opportunities to get involved and make the most of this action-packed event!
Who:  Over 200 attendees expected. This program is designed for marketing and IT managers, including digital marketers, web/marketing analysts, project managers, web developers, consultants, suppliers and students as well as IT, e-commerce, finance, marketing and sales professionals interested in search marketing.
What: SEMPO Member Forum 2016
Where: The Westin San Diego Gaslamp Quarter, 910 Broadway Cir., San Diego, CA 92101
When: Thursday, March 10 – Friday March 11, 2016
Why: The purpose of the event is to provide their membership with actionable information and insights to improve job performance. The face-to-face setting will provoke progressive thinking, provide "live" comparative discussions about new tools and techniques, and promote sharing of search marketing and social media best practices.
How: Learn more or Register
Posted by Bill Rice - 12/26/15 at 09:12:55 pm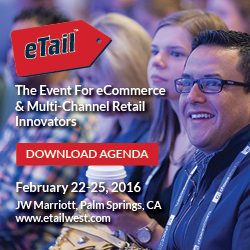 eTail, a marketing partner of the Web Marketing Association, is your one-stop shop for all things multi-channel and eCommerce; an event where inspiration meets innovation; socializing meets ROI. We're bigger and better this year – covering every topic related to your job, both strategically and tactically. Experience tons of new sessions, interactive learning, guest speakers and keynotes, all in beautiful Palm Springs.
Keynote speakers come from top retailers – companies such as Barnes & Noble, JustFab, HSN, Coach, HP, Sears – to name a few. You can attend high impact presentations, debate –themed panel discussions, collaborative working group sessions, retailer only meet-ups – you're guaranteed to leave with pages of notes. Bring your team – there's more sessions and content than ever before.
Where else can you network like you can at eTail. Nowhere. There is a new chance to make a valuable business contact, connect one on one with other retailers and catch up with old friends – every single day.
Register today using code ETW16WMA to receive 25% off the full conference price for qualified retailers!
Posted by Bill Rice - 10/27/15 at 08:10:07 am
The Web Marketing Association has been invited to participate in an event that we think will be of interest to our members.
The Chief Marketing Officer Council will be gathering a select group of senior marketing leaders to join in a two-day knowledge exchange at the 2015 CMO Summit which will take place on December 7-8 in Napa. The theme of the summit will be "," and we will explore the criticality of talent, technology and transformation in this age of the connected customer and the digital business. The event will feature a range of expert keynotes and interactive panels, along with a highly immersive working group session, where peers will debate and discuss core aspects of how the CMO role must evolve. Panels and keynote sessions at the event will include:
The CMO of 2020: Anticipating the Transformation of the Role
Brand Inspiration From Smarter Data Exploration: Using Insights + Analytics to Impact Product Ideation and Business Performance
The CMO as a Force Multiplier and Functional Integrator Across the Enterprise
The Path from CMO to CEO
Other topics for discussion will include customer engagement, digital strategies, marketing technology investments, millennials as consumers and employees, revolutionary cult brands, and marketing's role in establishing and fostering customer-centric cultures.
To view the full agenda for the summit, click here: www.cmosummit.org/napa/agenda
We are excited to host our NA summit at the lovely Silverado Resort and Spa, a luxury resort in the heart of the world-famous Napa Valley Wine Country. Located just an hour north of San Francisco, it's tucked away from the city while still being close to the Bay Area action.
The event is by-invitation-only, with extremely limited seating. Invitations will be extended on a first-come, first-served basis and will only be extended to senior marketing decision makers who currently hold a role within a corporation. Unfortunately, we will not be able to accommodate independent practitioners, consultants or marketers within agencies or consultancies at this time.
To take advantage of our special early bird pricing, please request an invitation here.

Posted by Bill Rice - 10/20/15 at 12:10:20 pm
Posted by Bill Rice - 07/23/15 at 05:07:27 pm

Join over 500 digital marketers on August 10-12 as we return to San Francisco with our action-packed, educationally-focused agenda that will cover the latest digital marketing tips, tricks and tools that will blow your mind, make you rethink your strategy and provide actionable takeaways to revolutionize your marketing campaigns.
With 9 tracks (including Learn with Google Classroom), over 60 expert speakers, 100 sessions and a plethora of networking events, we've got it covered! View the full agenda here: http://www.clickzlive.com/sanfrancisco/agenda-day1.php
Posted by Bill Rice - 06/16/15 at 08:06:37 am

The Web Marketing Association has partnered with major industry conferences for many years, and none longer than ClickZ Live.
Educating marketers for over 15 years, ClickZ Live (formerly SES Conference & Expo) is the most cutting-edge, all-encompassing digital marketing event series in the world today. Join us August 10-12 as we return to San Francisco with our action-packed, educationally-focused agenda that will cover the latest digital marketing tips, tricks and tools that will blow your mind, make you rethink your strategy and provide actionable takeaways to revolutionize your marketing campaigns.
This is one you don't want to miss.
Posted by Bill Rice - 06/09/15 at 09:06:44 am
Posted by Bill Rice - 04/29/15 at 09:04:15 am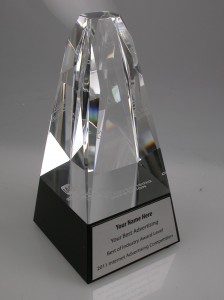 The Web Marketing Association announces that the Best of Show winners of the 13th annual Internet Advertising Competition (IAC) Awards will be announced at a special presentation at the ad:tech San Francisco Conference May 21st at noon on the Keynote stage. The IAC Awards are the first and only industry-based advertising award competition dedicated exclusively to online advertising. This international award program evaluates all forms of online advertising, including email, page-based ads, online newsletters, mobile apps, Websites, video and social media in 86 industry categories.
"The Web Marketing Association has had a long standing relationship with ad:tech conferences," said William Rice, President of the Web Marketing Association. "It is a natural progression to use this industry-leading conference as a platform to announce the IAC Best of Show awards".
The two-day ad:tech San Francisco event will take place on May 20-21, 2015, and will feature an expo floor showcasing the latest products and services, breakout sessions and keynotes led by established brands and agencies and much more!
"We are excited to host the announcement of the Best of Show winners of the 13th annual Internet Advertising Competition (IAC) Awards," said Kimberly Dunn, marketing director for ad:tech. "Recognizing achievements in the various digital marketing disciplines is important to the continued advancement of our industry."
IAC Best of Show Awards will be presented within each of following advertising formats:
Best Social Media Campaign
Best Online ad (including banner, pop-up or interstitial)
Best Rich media online ad
Best Email message
Best Online newsletter
Best Website (including best landing pages and best microsites)
Best Online video
Best Mobile applications
Best Integrated ad campaign
Best of Industry and Outstanding Online Advertising IAC Winners will be announced online during the second week of April. The Top Agency and Outstanding Advertising Developer IAC Awards will also be announced in April.
Judging for the IAC Awards takes place in February and March 2015. Judges consist of a select group of Internet advertising professionals with an in-depth understanding of the current state-of-the-art in Web advertising. Competition judges include top executives from leading corporations, institutions and media organizations such as Arc Worldwide, Brunner Digital, Campbell-Ewald, CNN News Group, Deep Interactive Asia, Digitas, EuroRSCG 4D, Google, IBM Interactive, imc2, JWT, LeapFrog Interactive, Mass Transmit, McCann Worldgroup, Razorfish, Starwood Hotels & Resorts, Tectis GmbH, TMP Worldwide, Universal McCann Interactive and Wunderman / Y&R.
The 2015 Internet Advertising Competition Awards are sponsored by Burst Media, Small Army, Vertical Response, EContent Magazine, ad:tech conferences, Clickz Live, Webmaster Radio and Website Magazine.
A complete list of past winners can be found at the IAC Award Website.
About ad:tech
ad:tech is a conference and exhibition where the marketing, technology and media communities come together to share new ways of thinking, build strong partnerships, and define new strategies to address key industry challenges and opportunities. Several annual events around the world focus on top-notch education through keynote speakers, topic-driven panels and workshops as well as showcase the latest products and services to help deepen understanding and create new ideas that will drive business forward. Attendees leave ad:tech with the tools and techniques they need to compete in an ever-changing marketplace. For more information, visit www.ad-tech.com.
About the Web Marketing Association
The Web Marketing Association is an organization working to create a high standard of excellence for Web site development and marketing on the Internet. Staffed by volunteers, it is made up of Internet marketing, advertising, PR and design professionals who share an interest in improving the quality of online advertising, Internet marketing and promotion used to attract visitors to Web sites. The Web Marketing Association's annual award programs, the WebAward Competition, the Internet Advertising Competition Awards and the MobileWebAwards, have been helping interactive professionals promote themselves, their companies, and their best work to the outside world since 1997.
Posted by Bill Rice - 04/22/15 at 08:04:54 am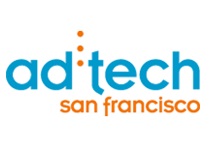 Today is the final day to enter to win a free full conference pass to ad:tech San Francisco (May 20-21, 2015) from the Web Marketing Association. ad:tech brings together the digital marketing industry's brightest minds to share tactics, strategies and insights to apply as soon as you're back in the office. With tracks covering all of the hottest topics, you're sure to leave the show with relevant and practical tools to help propel your business. 2015 IAC Award Best of Show winners will also be announced at this event!
Enter the ad:tech Conference drawing here! Winner will be notified by email next week.
Powered by WordPress with GimpStyle Theme design by Horacio Bella.
Entries and comments feeds. Valid XHTML and CSS.