Posted by Bill Rice - 12/26/15 at 09:12:55 pm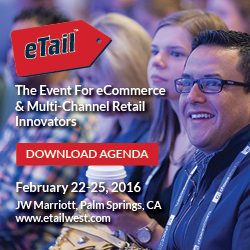 eTail, a marketing partner of the Web Marketing Association, is your one-stop shop for all things multi-channel and eCommerce; an event where inspiration meets innovation; socializing meets ROI. We're bigger and better this year – covering every topic related to your job, both strategically and tactically. Experience tons of new sessions, interactive learning, guest speakers and keynotes, all in beautiful Palm Springs.
Keynote speakers come from top retailers – companies such as Barnes & Noble, JustFab, HSN, Coach, HP, Sears – to name a few. You can attend high impact presentations, debate –themed panel discussions, collaborative working group sessions, retailer only meet-ups – you're guaranteed to leave with pages of notes. Bring your team – there's more sessions and content than ever before.
Where else can you network like you can at eTail. Nowhere. There is a new chance to make a valuable business contact, connect one on one with other retailers and catch up with old friends – every single day.
Register today using code ETW16WMA to receive 25% off the full conference price for qualified retailers!
Posted by Bill Rice - 12/25/15 at 07:12:47 am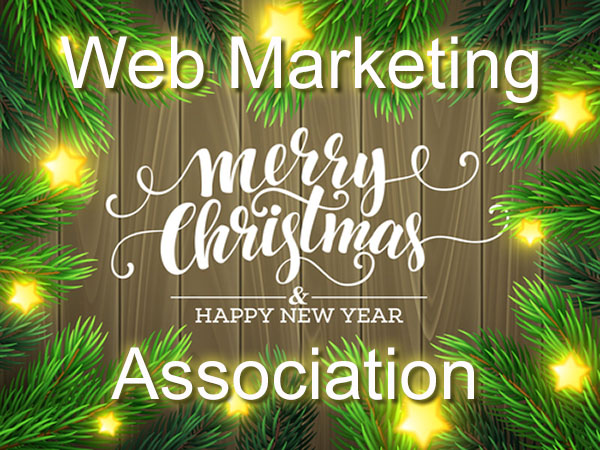 Posted by Bill Rice - 12/08/15 at 08:12:12 am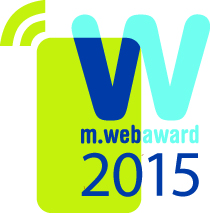 The Web Marketing Association is pleased to announce the winners its fourth annual international MobileWebAward competition. This award program recognizes the individual and team achievements of Web professionals all over the world who create and maintain the best mobile Websites and the best mobile applications. The complete list of winners can be found at www.mobile-webaward.org.
The MobileWebAwards were judged on seven criteria seen as requirements for a success mobile website or mobile app. They include Creativity, Impact, Design, Content, Interactivity, Ease of use and Use of the medium. Each mobile website or mobile app entry is judged against other entries of the same format in its industry category and then against an overall standard of excellence.
This year's top awards include:
WSI won Best of Show Mobile Website for Lastejaam, which also was recognized as Best Family Mobile Website. Lastejaam provides an easy library of children's TV shows and games provided by the Estonian Public Broadcasting company.
FreshDirect won Best of Show Mobile Application for FreshDirect iPhone App, which also was awarded Best Food Industry Mobile Application. This app allows individuals to order groceries online today for delivery tomorrow.
TopSpot Internet Marketing was named Top Interactive Agency for the 2015 MobileWebAwards competition. They received 6 awards, including: Best Small Business Mobile Website, Best Medical Mobile Website, Best Construction Mobile Website, Best Sports Mobile Website, Best Catalog Mobile Website, and an Outstanding Mobile Website Award.
A complete list of winners can be found on the award program's Website
The Best of Industry statue is reminiscent of a personal digital device, it could be yesterday's smart phone, today's tablet, or tomorrow's device.  It is crafted of fine jet black crystal with the iconic "W" accent in 24kt plated gold and personalized with your award information.  The award is entirely hand crafted by, Society Awards, the makers and designers of other notable award programs such as the Golden Globes, Emmys, MTV VMAs, and CLIOs to name a few, and presented in its own custom gift box.
The 2015 MobileWebAwards are sponsored by the following leading organizations: Small Army Creative Services, PR.com, EContent Magazine, VerticalResponse, ad:tech conferences, Clickz Live, Webmaster Radio, and Website Magazine. The Web Marketing Association thanks these companies for their commitment to the entire online marketing community.
Powered by WordPress with GimpStyle Theme design by Horacio Bella.
Entries and comments feeds. Valid XHTML and CSS.